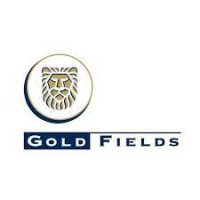 Company: Gold Fields
Location: Ghana
State: Ghana
Job type: 

Full-Time

Job category: Mining Jobs in Ghana
Job Description
Gold Fields Ghana seeks to appoint an experienced and qualified individual as Vice President – Technical Services. Reporting to the Executive Vice President and Head of West Africa, the successful candidate will be responsible for designing and setting technical systems and practices, capable of quick adjustment to the changing regional environment to ensure business continuity and sustainability. The incumbent will seek to increase the potential for an improved competitive position and investor attraction with the resultant viability of growth opportunities in the West Africa Region by identifying technical and technological opportunities.
Key Responsibilities
Strategic Roles
Develop an integral regional strategy aligned with corporate strategies to position the company in the regional market.
Effective strategic planning to ensure that management systems, processes, policies and resources are in place to meet the long-term demands of the technical services portfolio.
Strategic alignment and integration of technical systems, policies and procedures across the Gold Fields West Africa region.
Respond to emerging and competitor trends and proactively maintain Gold Fields' competitive edge.
Scan to pre-empt changes in the region's socio-political dynamics that could impact the technical domain of the business, e.g., legislation, technical skills availability, etc.
Technical due diligence to determine opportunities, risks, strengths, and weaknesses regarding new ventures/businesses.
Leadership Roles
Maintain an active involvement and influential position with relevant regional professional bodies, national governments, and other stakeholders on issues in the technical domain that will define mining and its attractiveness as an investment sector in the region.
Drive technical development and innovation for business value.
Minimise the company's risk exposure and prevent potential action against the company through pre-emptive action, timeous guidance and support to regional senior management on local and regional technical and legislative issues.
Oversee the effective implementation of group technical frameworks and provide the framework for localised succession management with appropriate skills transfer.
Develop a performance culture within the discipline through the Talent Council structure.
Succession planning within regional constraints to ensure an uninterrupted supply of technical skills for production sustainability and continuity.
Facilitate the establishment of a regional technical hub of knowledgeable and critical expertise aligned with future regional business challenges and strategies.
Functional Roles
Develop an integrated life of business plan for the Region by integrating crossed-functional models based on the life of mine plans, taking due cognisance of current assets, growth plans and geological modelling based on new knowledge.
Support the operations in the region to optimise their business plan in line with the integrated regional Life of Business plan.
Improve operational profitability through developing, acquiring, customising regionalisation, and implementing technology throughout the region.
Identify potential green field expansion and synergy opportunities with existing operations.
Account for current and emerging regional socio-political and legislative protocols, frameworks and trends and differentiate the company in the region through its specialised and integrated technical business solutions.
Apply skills development models for all levels of promotion and skills sectors of the technical discipline.
Ensure risks are managed through proper controls supported by appropriate systems and tools.
Key Requirements
Minimum Qualification:
BSc. /Diploma in a relevant technical discipline: Mining Engineering, Mine Planning, Metallurgical Engineering, Mechanical Electrical, Electrical Engineering, Civil Engineering, Geological Engineering etc.
Desirable Qualifications
Postgraduate certificate/diploma/degree in a relevant technical discipline: Engineering, Technology, Digital Transformation, Business Innovation and/ or MBA, Project Management, etc.
Strategic Planning Qualifications.
Certification in Lean Six Sigma will be an advantage.
A member of a professional body in the mining industry relevant to the profession.
Experience and Core Competencies
Minimum of 20 years of operational experience, of which 10 years must be in operations management in an open pit mine and 5 years in a senior management role.
Large Mining Company Corporate Experience.
Must have a sound operational record of accomplishment.
Must have strong analytical and problem-solving skills.
Must have a high appreciation of the concepts of Lean Six Sigma for continuous business improvement and high performance.
Must have proficiency in Microsoft Office Suite or related applications.
Ability to demonstrate business acumen with advanced communication and presentation skills.
Ability to lead a team in a high-performance culture.
Ability to facilitate collaboration and maintain effective relationships with individuals in teams to achieve goals/targets.
Ability to tolerate elevated levels of stress.
Ability to communicate effectively across all levels.
Ability to manage change and effectively pass information to team members for smoother execution.
Ability to match project tasks with opportunities for development so that employee potential is utilised to the maximum.
Method of Application
CLICK TO APPLY
Closing Date : 15th October, 2023