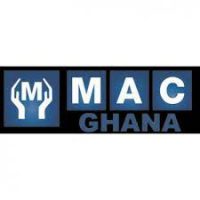 Job Description
Mansour Group is a multinational conglomerate founded in Egypt, with operations across the globe. The company is the second-largest company in Egypt by revenue. It is the largest General Motors dealer in the world and the fifth-largest distributor of Caterpillar Inc. products globally. It also has contracts in Egypt to represent a range of international brands, including McDonald's, Chevrolet, Red Bull, UPS and Imperial Brands. It operates Egypt's largest supermarket chain, Metro Markets, and the Kheir Zaman discount chain. The company also has a private investment firm, Man Capital, based in London.
ompany

:
MAC AUTOS AND SPARE PARTS GHANA LTD

City

:
Accra, Accra

Country

:

Industries

:

Industry, production, manufacturing and other

Mechanical equipment, machines

Motor, transportation equipment, reparation
The company reported 2016 revenues of $6B US, with 60,000 employees and operations in 120 countries. The company is privately held and managed by the Mansour brothers Mohamed, Youssef and Yasseen, who are board members. Mansour Group started as a cotton business founded in 1952 by Loutfy Mansour, one of the first Egyptians to graduate from Cambridge. The business was nationalized by Gamel Nasser in the 1970s, forcing Mansour to Sudan and eventually Switzerland, where he continued to work in the cotton business. His sons attended school in the United States while he was working. Eventually, when Egypt returned to a market economy in the early 1970s, Mansour and his sons were able to return. At that time, General Motors was looking for Egyptian partners to help them expand and were connected with the Mansour family. The family set up a GM dealership and obtained Egyptian sales rights in 1975. The Company was called Al-Mansour Automotive. In 1984, GM opened its first factory in Egypt, and in 1985 the first GM vehicle was produced in the country. AL-Mansour Automotive gained rights to sell GM cars in Africa, and eventually became the largest GM dealership in the world. MAC Ghana is the exclusive distributor of Chevrolet and Isuzu vehicles in Ghana.
 Role
Diagnoses and repairs cars or light trucks. Other duties include inspecting vehicles, performing routine service, and keeping records of work done, including determining what is wrong in unique circumstances, the use of testing equipment following repairs to ensure that automobiles are safe to drive
Job Responsibilities
Complete and proper execute of repair orders in accordance with manufacturer and MAG guidelines and terms
Ensure proper handling and storage of waste products and materials in accordance with waste-disposal regulations set by MAG.
Follow safety procedures at all times to avoid accidental injuries and damage to automobiles
Keep shop, equipment, and tools in safe operating condition including any other relevant duties assigned by the supervisor
Maintain workshop repair disassembled parts in a professional way and Ensure the cleanliness of signed workplace and bay
Performs tune ups, brake jobs, and other preventative maintenance on cars, trucks, buses, and other powered rolling equipment; replaces common parts and makes adjustments
Replace, or repair vehicle parts such as engines, brakes, transmission lines, electrical assemblies, and accessories
Use diagnostic equipment to evaluate mechanical problems in vehicles
Required profile for job ad : Technician – Mechanical RepairsEducation
Vocational diploma
Certification from a vocational school
Required Qualifications & Skills
Minimum Experience:
Minimum 2-4 Years Experience As a Mechanic
Job Specific Skills:
Excellent knowledge of mechanical, electrical, and electronic components of vehicles
Working knowledge of vehicle diagnostic systems and methods
Ability to handle various tools (e.g. pliers) and heavy equipment (e.g. lift)
Ability to work in a high performance, fast-paced team environment
Willingness to observe all safety precautions for protection against accidents, dangerous fluids, chemicals, etc.
Excellent physical condition
Good oral and written communications skills in English
Valid driver's license is a must
Job criteria for job ad : Technician – Mechanical Repairs
Job category :

Production, maintenance, quality

Industries :

Mechanical equipment, machines

Motor, transportation equipment, reparation

Employment type :

Permanent contract – Fixed-term contract

Region :

Ashanti – Brong Ahafo – Central – Eastern – Greater Accra – Northern – Upper East – Upper West – Volta – Western

Experience level :
Educational level :
Key Skills :