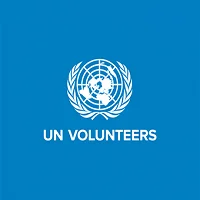 Job Description
The United Nations Volunteers (UNV) programme is the UN organization that supports human development globally by promoting volunteerism and by mobilizing volunteers. It is administered by UNDP and operates amidst growing recognition that volunteerism makes important contributions, economically and socially, to more cohesive societies by building trust and reciprocity among citizens.
Context
The online volunteers will advertise National UNV positions in Ghana. They will share advertised posts to numerous talents pool in Institutions and NGOs across the country to attract and identify top talents for the UNV Expert position. The online volunteers will play a critical role in ensuring that we have qualified candidates to fill various UNV assignments in Ghana, thereby, supporting the UNV program's mission of promoting peace, development, and humanitarian action.
Task description
We are seeking the help of 3 online volunteers who will, under the guidance of the Partnership & Mobilization Officer of UNV Ghana, perform the following task: • Disseminate job openings on various social media platforms and talents pool to attract qualified candidates. • Identify and refer potential candidates who fit the job profile through various channels, including word of mouth • Develop weekly brief situation report on the talents sourcing progress.