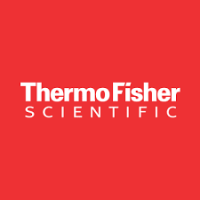 Company: Thermo Fisher Scientific
Location: Ghana
State: Ghana
Job type: 

Full-Time

Job category: Engineering Jobs in Ghana
Job Description
At Thermo Fisher Scientific, you'll discover meaningful work that makes a positive impact on a global scale. Join our colleagues in bringing our Mission to life – enabling our customers to make the world healthier, cleaner and safer. We provide our teams with the resources needed to achieve individual career goals while taking science a step beyond through research, development and delivery of life-changing therapies. With clinical trials conducted in 100+ countries and ongoing development of novel frameworks for clinical research through our PPD clinical research portfolio, our work spans laboratory, digital and decentralized clinical trial services. Your determination to deliver quality and accuracy will improve health outcomes that people and communities depend on – now and in the future.
Summarized Purpose:
Performs and coordinates all aspects of the clinical monitoring and site management process. Conducts remote or on-site visits to assess protocol and regulatory compliance and manages required documentation. Manages procedures and guidelines from different sponsors and/or supervising environments (i.e. FSO, FSP, Government, etc.). Acts as a site processes specialist, ensuring that the trial is conducted in accordance with the approved protocol, ICH-GCP guidelines, applicable regulations and SOPs to guarantee subjects rights, well-being and data reliability. Ensures audit readiness. Develops collaborative relationships with investigational sites. Detailed tasks and responsibilities assigned to role are outlined in the task matrix.
Key Responsibilities
Monitors investigator sites with a risk-based monitoring approach: applies root cause analysis (RCA), critical thinking and problem-solving skills to identify site processes failure and corrective/preventive actions to bring the site into compliance and decrease risks. Ensures data accuracy through SDR, SDV and CRF review as applicable through on-site and remote monitoring activities. Assess investigational product through physical inventory and records review. Documents observations in reports and letters in a timely manner using approved business writing standards. Escalates observed deficiencies and issues to clinical management expeditiously and follow all issues through to resolution. May need to maintain regular contact between monitoring visits with investigative sites to prove that the protocol is being followed, that previously identified issues are being resolved and that the data is being recorded in a timely manner. Conducts supervising tasks in accordance with the approved monitoring plan. Participates in the investigator payment process. Ensures a shared responsibility with other project team members on issues/findings resolution. Investigates and follows-up on findings as applicable
Provides trial status tracking and progress update reports to the Clinical Team
Manager (CTM) as required. Ensures study systems are updated per agreed study conventions (e.g. Clinical Trial Management System, CTMS). Performs QC check of reports generated from CTMS system where required.
Participates in investigator meetings as vital. Identifies potential investigators in collaboration with the client company to ensure the acceptability of qualified investigative sites. Initiates clinical trial sites according to the relevant procedures to ensure compliance with the protocol and regulatory and ICH GCP obligations, making recommendations where warranted. Ensures trial close out and retrieval of trial materials.
Ensures that required crucial documents are complete and in place, according to ICH-GCP and applicable regulations. Conducts on-site file reviews as per project specifications.
Contributes to the project team by assisting in preparation of project publications/tools, and sharing ideas/suggestions with team members. Performs additional study tasks as assigned by CTM (e.g. trip report review, newsletter creation, lead CRA team calls etc).
Facilitates effective communication between investigative sites, the client company and the PPD project team through written, oral and/or electronic contacts.
Responds to company, client and applicable regulatory requirements/audits/inspections.
Maintains & completes administrative tasks such as expense reports and timesheets in a timely manner.
Contributes to other project work and initiatives for process improvement, as required.
Keys to Success
Education and Experience:
Bachelor"s degree in a life sciences related field or a Registered Nursing certification or equivalent and relevant formal academic / vocational qualification.
Previous experience that provides the knowledge, skills, and abilities to perform the job (comparable to 2+ years as a clinical research monitor).
Knowledge, Skills and Abilities:
Effective clinical monitoring skills.
Demonstrated understanding of medical/therapeutic area knowledge and medical terminology.
Excellent understanding and demonstrated application of ICH GCPs, applicable regulations and procedural documents.
Well-developed critical thinking skills, including but not limited to: critical mindset, in-depth investigation for appropriate root cause analysis and problem solving.
Ability to manages Risk Based Monitoring concepts and processes.
Effective oral and written communication skills, with the ability to communicate effectively with medical personnel.
Ability to maintain customer focus through the utilization of good listening skills, attention to detail and the ability to perceive customers' underlying issues.
Effective interpersonal skills.
Strong attention to detail.
Effective organizational and time management skills.
Ability to remain flexible and adaptable in a wide range of scenarios.
Ability to work in a team or independently as required.
Good digital literacy: proficient knowledge of Microsoft Office and the ability to learn appropriate software.
Good English language and grammar skills.
Good presentation skills.
Benefits
We offer competitive remuneration, annual incentive plan bonus, healthcare, and a range of employee benefits. Thermo Fisher Scientific offers employment with an innovative, forward-thinking organization, and outstanding career and development prospects. We offer an exciting company culture that stands for integrity, intensity, involvement, and innovation!
Our Mission is to enable our customers to make the world healthier, cleaner and safer. Watch as our colleagues explain 5 reasons to work with us. As one team of 100,000+ colleagues, we share a common set of values – Integrity, Intensity, Innovation and Involvement – working together to accelerate research, solve complex scientific challenges, drive technological innovation and support patients in need. #StartYourStory with PPD, part of Thermo Fisher Scientific, where diverse experiences, backgrounds and perspectives are valued.
Method of Application
Closing Date : 10th November, 2023