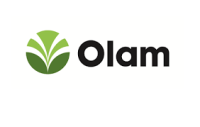 Company: Olam
Location: Ghana
State: Jobs in Accra
Job type: 

Full-Time

Job category: Administrative/Secretarial Jobs in Ghana
Job Description
Nutrifoods Ghana Limited, an Olam Company, is a leading food processing company located in Tema, Ghana. With a commitment to providing high-quality, nutritious, and affordable food products, Nutrifoods has become a trusted name in the food industry, serving both domestic and international markets. As a subsidiary of Olam International, one of the world's leading agribusiness companies, Nutrifoods benefits from a global network and extensive expertise in the agricultural and food sectors.
Job Description:
As a Sensory Specialist with a good sense of taste, smell, and sight, you will be required to assist the Sensory function in all practical aspects of sensory testing and provide sensory expertise and knowledge to support the Ghanaian market activities. You will work in close contact with Consumer & Market Insights, R&D Chef & culinary marketing.
Key Deliverables
Provide sensory support and expertise for market needs.
Define sensory evaluation methodologies to apply for specific needs.
Participate in tasting, including technical tasting.
Plan, organize and run sensory testing according to sensory best practices.
Manage test products including receiving, storage and disposal in compliance with requirements.
Conduct statistical data analysis and results interpretation and prepare reports.
Support the management of sensory panel
Scree, train and monitor performance of both internal and external panels.
Execute sensory descriptive analysis with both internal and external panels.
Prepare and execute training sessions under CMI and the R&D Chef`s support.
Maintain records of both internal and external panel attendance and administers panels information.
Responsible for sensory room
Follow good sensory room practices and safe sensory room behavior.
Keep sensory equipment and facilities clean, organized and operational. Order material/supplies as required.
Prepare sensory references as needed.
Required Skills:
Knowledge in the different sensory and consumer evaluation methodologies and experience using these methodologies.
Ability to use statistical knowledge to analyze sensory data and interpretation of results.
Proficiency in computer systems including Microsoft Office and computer skills on dedicated sensory software and statistical tools.
Ability to present and communicate with sensory panels in an effective manner.
Good planning and organizational skills, interpersonal/ Teamwork skills.
Ability to write reports.
Ability to work independently and without supervision.
Ability to manage multiple priorities at one time through developed organizational skills.
Qualifications
Degree/Diploma in Sensory or Consumer Science or related field preferred
Method of Application
CLICK TO APPLY
Closing Date : 15th October, 2023