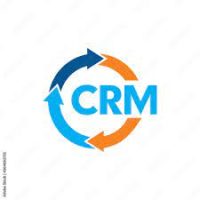 Job Description/Requirements
Duties and Key Responsibilities:
Driving revenue generation for all business products and services
Prospect by making presentations to potential customers about the various services and products offered by the company
Respond in a timely fashion to queries and complaints from clients as regards to the company's products
Develop business proposals for existing and new customers
Develop innovative strategies for retaining clients
Establish a knowledge storehouse of clients, referrals, REPs, presentations, and prospects
Participate in forums related to the industry; conferences and client discussions
Prepare product and service reports by collecting and analyzing customer information
Generate sales leads
Schedule the ordering of all products at the office
In charge of arranging stocks at the office and sorting of new items.
Implement office policies and procedures.
Ensure positive collaboration with customers.
Arrange informational materials for customers.
Keep inventory records.
Market and cross-sell products available at the office
Identify and assess customers' needs to achieve satisfaction
Build sustainable relationships of trust through open and interactive communication
Handle complaints, provide appropriate solutions and alternatives within the time limits and follow up to ensure resolution
Keep records of customer interactions, process customer accounts and file documents
Follow communication procedures, guidelines and policies
Go the extra mile to engage customers
Perform any other legitimate duties which may be assigned to you from time to time
Outbound Sales Executive Description:
Identifying sales opportunities Engage in market research in order to identify new opportunities for business
Generating lead
Determining qualified leads
Contacting prospective customers and initiating outbound phone calls
Converting leads into customers
Preparing sales contracts
Communicating with qualified prospects either verbally or in writing throughout their sales cycles
Understanding and promoting the company's products and services
Working with the company's software to log customer interactions and maintaining customer records
Coordinating sales and marketing activities
Help develop comprehensive knowledge about the business and its development practices,
Delivering excellent customer service
Generating sales reports
Meeting sales goals – monthly sales goals, activity goals, etc.
Adhering to company guidelines
Any other duties that may be assigned by Stakeholders.
Requirements:
At Least 2 years experience in an outbound sales role
HND or Degree in Marketing
NB: The interested applicants should share their Cv's to [email protected]
Applicants should specify in their subject which of the roles they are applying for.
Summary We are looking for a passionate sales supervisor and outbound executive to join our sales team. The sales executive's responsibilities include generating leads, making sales calls, continuously updating our CRM database, and meeting sales targets. Minimum Qualification: HND Experience Level: Entry level Experience Length: 3 years