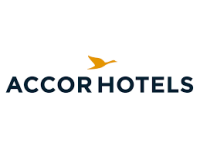 Company: AccorHotel
Location: Ghana
State: Ghana
Job type: 

Full-Time

Job category: Sales/Marketing Jobs in Ghana
Job Description
We are far more than a worldwide leader. We welcome you as you are and you can find a job and brand that matches your personality. We support you to grow and learn every day, making sure that work brings purpose to your life, so that during your journey with us, you can continue to explore Accor's limitless possibilities.
By joining Accor, every chapter of your story is yours to write and together we can imagine tomorrow's hospitality. Discover the life that awaits you at Accor, visit https://careers.accor.com/
Do what you love, care for the world, dare to challenge the status quo! #BELIMITLESS"
What you will be doing:
Contributes to the hotel's strategy by giving regular inputs on the market trends, needs and opportunities.
Sells all aspects of the hotel's Commercial space (Emporium).
Manages Business Accounts with professionalism and persistence with the aim to fill the Commercial space (Emporium) as per the Sales and Marketing Plan, the revenue strategy and the objectives set.
Ensures that all aspects of a potential account and all contacts have been screened and reported.
Ensures that all conversations and decisions with clients are registered.
Achieves the minimum number of sales calls required by the management.
Ensures that the communication flow is efficient between colleagues from other departments in order to achieve the guests' requirements on time respecting and abiding by the time frame needed by the colleagues / departments to deliver required actions.
Follows up on the Leads
Abides by all policies and procedures of the Hotel and the Sales Department.
Is a team player
Qualifications
Your Skills and Experience:
A minimum of 3-5 years retail account management, sales management and or, retail channel management experience.
Pervious Sales & Marketing experience essentially required.
Proven ability to build and maintain good relationships with all guests and Clients.
Communicate thoughts, actions and opportunities clearly with strong networking skills.
Excellent communication and negotiation skills.
Strong interpersonal and problem-solving abilities.
Good knowledge in Microsoft Excel, Word and Outlook.
Build strong strategy for both short and long-term opportunities and identify creative ways to meet customer needs.
Proven ability to engage at the most senior levels to establish "Business Partner" relationships.
Demonstrate rigour and planning by preparing and publishing appropriate and timely go-to-market plan updates, prospect communications, campaign plans, proposals, pursuit plans.
Must maintain professional attitude and be action and process oriented.
Additional Information
Your team and working environment:
At Accor, we are Heartists!  Are you ready to put your heart at the center of everything that you do? If so, then join our team of Heartists.
Every day, we look for opportunities to engage on a personal & meaningful way with our guests and each other.
We deliver heartfelt hospitality in an environment that is engaging, enthusiastic and professionally rewarding!
We are currently seeking a Passionate, results-oriented Professional to fill the position of a Food & Beverage Coordinator.
We have an exciting team ready to demonstrate their skills and support you to get the work done to achieve hotel and organisational objectives.
Just be genuine, human, warm and take steps to do the ordinary in an extraordinary way.
Our commitment to Diversity & Inclusion:
We are an inclusive company and our ambition is to attract, recruit and promote diverse talent.
Method of Application
CLICK TO APPLY
Closing Date : 24th October, 2023