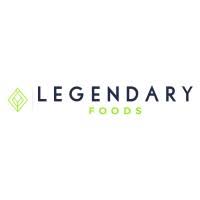 Company: Legendary Foods Limited
Location: Ghana
State: Jobs in Accra
Job type: 

Full-Time

Job category: Sales/Marketing Jobs in Ghana
Job Description
Position: FMCG – Sales Executive Location: Accra
Closing Date: October 17, 2023
About the organization: Legendary Foods Ltd. is a company dedicated to the sustainable practice of farming edible insects. With a farm in Kumasi, Ghana, Legendary Foods seeks to farm locally desired insects as a way to address food insecurity. Legendary Foods farms the palm weevil larva, a local delicacy that has been traditionally harvested. Legendary Foods seeks to rapidly scale its production, co-develop packaged products, take advantage of export opportunities to other West African countries and advance research on the palm weevil larvae while building a conscious company.
Role description: Legendary Foods is looking for a passionate individual to lead the organization's sales function, drive FMCG sales growth, direct sales strategy, and be a business leader in the organization for the Greater Accra Region and potentially other regions in Ghana
Duties of the role:
Sales Leadership
Responsible to design, execute, monitor and adapt sales strategy
Assess and implement methodology to increase B2C & B2B sales
Identify new channels and develop distribution strategies for local and international markets.
Identify gaps or areas of improvement in current sales channels.
Collaborate with business analysts to extract meaningful sales data for strategic purposes
Establishes volume and revenue goals to maximize profitability for the Company. Monitors reports on sales performance vs. budget.
Effectively manage and coach designated sales team Manage and enforce credit terms of the company
Engage in Active Selling
Strategically identifying potential B2C and B2B clients to grow small to large business
accounts through initiating and closing the sales on products
Maintaining a professional network of potential clients/customers and business opportunities.
Generate sales by prospecting leads, cold calling and negotiating advantageous deals.
Planning of Marketing Events & Marketing Activities
Preparing and communicating product promotions and special sales to customers. Strategize and execute well-thought-out targeted marketing plans and promotional activities to increase product exposure, customer traffic and sales.
Collaborate with retailers to strengthen product exposure with optimal locations, shelf positions and signage.
Prospecting new opportunities by identifying promising advertising campaigns and negotiating deals
Manage Customers + Customer Feedback
Document and train sales team members to accurately document and record customer complaints, liaise with appropriate internal departments to relay precise information
Resolve product or service problems by clarifying the customer's complaint; determining the cause of the problem; selecting and explaining the best solution to solve the
problem; expediting correction or adjustment; following up to ensure resolution. ● Liaising with field sales, retailers and wholesalers to understand product requirements and limitations
Inventory Management
Supporting all sales team members to drive growth and development. Supervising, optimizing and adapting current field sales strategies ● Developing monthly sales targets for team players.
Monitors and measures the workload of sales staff to ensure the best process is in place. Manage and participate in inventory control for the purposes of theft control, food safety and to optimize profitability
Additional responsibilities upon request.
Candidates should be adaptable and flexible with the understanding that Legendary Foods is a quickly growing company and it is a start-up environment.
Requisite Skills:
Active sales experience in FMCG
Experience managing relationships with distributors, wholesalers and retailers.
Customer Relationships, Customer Retention, Market Research.
Ability to multitask (not in a given moment but over days and weeks), prioritize and manage time effectively.
Customer orientation and ability to adapt/respond to different types of characters
Proven customer support experience
Excellent communication skills (oral & written)
Ability to work in a fast-paced environment
Ability to pivot & adapt, mobilize resources quickly
Driven by results and sales
Must be willing to move around and travel to hot and congested areas High level of integrity.
Compensation:
 Compensation commensurate with experience. Compensation will be part base + part bonus based on targets, and medical insurance available after the probation period ends.
Method of Application
Send an email to [email protected] with the title: "Sales Executive"
The email should include your CV and a cover letter. The cover letter should highlight your sales experience & sales leadership experience.
All documents should be in PDF format and the subject of the email must be *Sales Executive Application*
Only qualified applicants will be contacted.