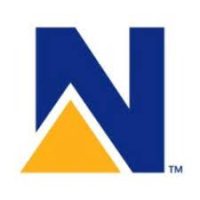 Company: Newmont Mining Corporation
Location: Ghana
State: Jobs in Accra
Job type: 

Full-Time

Job category: Logistics/Transportation Jobs in Ghana
Job Description
Newmont Mining Corporation is a leading global gold producer with key assets in Nevada, Peru, Australia, Ghana and Suriname.
Newmont's Africa Operations holds two gold mining operations in Ghana: the Ahafo Mine located in the Brong-Ahafo region and the Akyem Mine located in the Eastern region. There is also near mine exploration and development focus in Ghana to annually replace gold reserves. Newmont Africa also has early-stage exploration programs in the African countries of Ethiopia and Morocco.
Our Africa operations employ approximately 5,900 employees and contractors, with the majority working at the Ahafo Mine. We offer an unparalleled blend of opportunity and career satisfaction with all the benefits you would expect from a global company. This, combined with our growth opportunities, makes Newmont a great company to work.
Our Akyem and Ahafo mines have made significant sustainable community development investments in our host communities. These include establishing Development Funds at our Akyem and Ahafo operational areas with each mine contributing US$1 per ounce of gold sold and 1% of net pre-tax annual profit into its community development fund.
The only gold company listed in the S&P 500 index, Newmont in 2007 became the first gold company selected to be part of the Dow Jones Sustainability World Index. Newmont's industry leading performance is reflected through our Africa operations' high standards in environmental management, health and safety for our workforce and creating value and opportunity for our employees, host communities and Newmont's shareholders.
About This Role
The purpose of this role is to ensure accountability for monitoring expected parts fulfillment against planned work orders and maintenance plans.
The role will act as the Supply Chain's single point of contact for Asset Management.
The role will work closely with Asset Management to understand future maintenance plans and associated parts requirements.
The role will work with the Supply Chain functions; buyers, expediting, inventory control, contract administrators, and warehousing to identify materials that may be at risk of not arriving when needed as per asset management maintenance plans.
For scheduled work (planned or unplanned) material requirements the role will coordinate the expediting and delivery of all materials to help ensure that they arrive in time to meet maintenance planning requirements.
This role must work closely with the regional Supply Chain and Asset Management functions to ensure compliance to regional and global processes.
This role focuses on continuing to evolve the materials management maturity levels within the Region and finding ways to continue to drive value to the business.
The role's purpose also includes implementing the strategy for planning and controlling all Newmont Ghana's Stock Keeping Units. To maintain data standardization and catalog descriptive information to optimize inventory assets by developing and applying innovative methods and techniques, while maintaining an overall focus to reduce risk, improve customer service levels and improve forecasting accuracy and inventory availability.
In This Role You Will
End user Interface
Single point of contact between Asset Management (central team and site coordinator) and Supply Chain.
Attend planning and scheduling meetings to understand work scheduling and material requirements.
Report to upper management regularly and provide recommendations for better inventory control.
Review status of materials via Material Status Report in SAP.
Validate the supply of materials' meets planned requirements.
Raise potential risks and roadblocks to minimize impact on planned work.
Engage vendors to ensure that at risk orders are being proactively expedited and managed to help ensure they are received when required.
Monitor and expedite at risk parts fulfilment for upcoming Work Orders and contract suppliers to expedite when necessary.
Material Management
Ensure Material Requisition Planning is triggered to meet future materials requirements when the work is in the planning/scheduling window.
Ensure Inventory Reorder (Min/Max) Levels and Planned Lead Times for materials are meeting work order scheduling requirements.
Ensure identified obsolete inventory is disposed of in a timely manner.
Ensure potential obsolete materials are provided to Asset Management for review.
Ensure critical Item stock levels are monitored and managed.
Ensure new Catalog Item requests are reviewed and processed in a timely manner.
Collaboration Transactional Procurement
Collaborate closely with Transactional Procurement to ensure:

Vendor Material Lead Times are being monitored and maintained.
Forward and Past Due Expediting identifies orders which may impact current scheduling.
Repair Items are being processed and stock levels (New /Repair) are monitored.
Repetitive direct purchases are being reviewed for socking options.

Collaborate closely with Site Warehousing to:

Interface with warehouses to relay expedited shipment information.
Develop an in-depth knowledge of lead times to help pre-empt materials not be available when required.
Provide Key Performance and Metric Reporting related to planned / Unplanned Material Requirements.
Proactively interact with suppliers and external bodies in order to verify continuity of supply to all Newmont Africa operations and to address and resolve parts availability issues.
Support continuous improvement initiatives and identifies areas for improvement.
Additional Responsibilities
Inventory Planning
Proactively interact with suppliers and external bodies in order to verify continuity of supply to all Newmont Africa operations.
Proactively implement and execute Inventory obsolescence and disposal process to verify obsolescence provision are actively utilized.
Initiate and carry through supply chain recommended disposals in conjunction with warehouse.
Interface with Technical Services in order to drive the asset management strategy.
Oversee Inventory service level compliance for Vendor held warehouses to verify availability of spares to support the operations.
Determine periodic asset or inventory valuations.
Collaborate with End users, purchasing, asset management and warehouse team to address cost pressures relating to inventory holding.
Engage in collaborative planning with endures, procurement, freight and logistics and accounts payable.
Forecast critical and non-critical materials requirements against Mine and Operational production plans and communicates and incorporate these needs into a single inventory materials plan and storage capital.
Collaboration Asset Management
Collaborate closely with Asset Management to ensure:

Maintenance is managing/updating Bill of Materials / Maintenance Standard tasks for material requirements.
Credit returns are reviewed and managed to minimize overstocking of items.
Inventory Obsolescence reviews are being undertaken in a timely manner.
Your Training, Skills & Experience Checklist
Formal Qualification (including Professional Registrations):
Bachelor's Degree in a relevant Business (Supply Chain Management preferred), Engineering, or IT field.
Experience
2-4 years' experience or 4-6 years equivalent combination of education and experience. Mining, construction, utilities or other heavy industry experience is preferred.
The successful candidate will demonstrate strong subject matter expertise in Supply Chain and related business processes as well as expertise in the use and support of the related ERP (SAP) modules, methods and procedures.
Experience in process and data governance or display the ability to build this understanding.
Strong inter-personal relationship skills and problem-solving skills are required.
Demonstrated strong verbal and written communication skills.
Ability to identify and analyze organizational needs.
Additional Knowledge
Strong knowledge of SAP or equivalent enterprise level software packages is necessary.
Demonstrated experience in managing internal and external relationships including government officials and different C-level managers.
Ten (10) years of related strategic sourcing & portfolio management experience or equivalent combination of training and experience.
Highly effective people skills necessary to obtain continued support and influence internal clients including executives.
Strong negotiation, quantitative and presentation skills.
Must exhibit outstanding verbal and written communication skills, as well as organizational skills, and deductive reasoning skills.
Demonstrated strong analytical and communication skills (writing &verbal skills).
Ability to work collaboratively with technical experts, practitioners, and vendors.
Ability to foresee market trends and stay ahead of the competition.
Strong organizational and critical thinking skills.
Technical Skills
Strong people skills.
Strong computer skills using office software such as Excel, Word, PowerPoint, and Visio.
Ability to develop team and transfer knowledge.
Analytical and critical thinking skills.
Liaison and networking skills.
Relationship management.
Reporting.
Risk management.
Service management.
Supply Chain management.
Time management.
Sourcing and Procurement.
Lifecycle Procurement and Contract Management Practitioner.
Supplier Risk Management Process Practitioner.
Behavioral Attributes
Professional.
Respectful.
Client-driven.
Trustworthy.
Confident.
Reliable and independent.
Safety conscious.
Results driven.
Working Conditions
The Position is located at the Ahafo North and Akyem mine site.
We understand no candidate will meet every single desired qualification. If your experience looks a little different from what we've identified and you think you can bring value to the role, we'd love to learn more about you!
Our business success comes from the accomplishments and well-being of our employees and contractors. Our goal is to build a workplace culture that fosters leaders and allows every person to thrive, contribute, and grow. We are committed to selecting and developing our employees, and to establishing a work environment where everyone can take an active part in reaching our strategic goals while feeling a sense of pride in working at Newmont.
Method of Application
Closing Date : 28th October, 2023