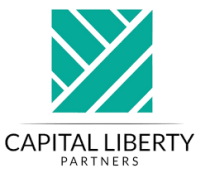 Job  Description
We are searching for a reliable Quantity Surveyor to join our capable team of professionals.
The quantity surveyor will be tasked with analyzing existing budgets and making improvements, reviewing plans and preparing quantity estimates, negotiating with various contractors and vendors, as well as building relationships with clients and site managers.
To be successful as a quantity surveyor, you should have a methodical approach and superb interpersonal skills. Outstanding quantity surveyors are not only great at analyzing costs, but they also know how to read people and tailor their negation strategies to ensure the best possible outcome.
Missions:
Reviewing construction plans and preparing quantity requirements;
Scrutinizing maintenance and material costs, as well as contracts to ensure the best deals;
Liaising with site managers, clients, contractors, and subcontractors;
Preparing reports, analyses, contracts, budgets, risk assessments, and other documents;
Advising managers and clients on improvements and new strategies;
Keeping track of material and ordering more when required;
Documenting any changes in design and updating budgets;
Establishing and maintaining professional relationships with external and internal stakeholders;
Traveling from the office to various sites as required;
Job opportunities will give you the option to work overseas.
Required profile for job ad : Quantity Surveyor
Qualifications:
Bachelor's Degree in quantity surveying, engineering, management, or similar;
Construction estimating or finance experience is advantageous;
Strongly analytical and critical thinking skills;
Sound knowledge of construction;
Excellent negotiating and interpersonal skills;
Ability to organize, plan, and strategies;
A valid driver's license;
Great networking abilities.
Job criteria for job ad : Quantity Surveyor
Job category :

Production, maintenance, quality

Public buildings and works professions

R&D, project management

Industries :

Engineering, development studies

Metallurgy, steel industry

Quality, methods

Real-estate, architecture, town planning

Employment type :
Region :
City :
Accra
Experience level :
Educational level :
Spoken language :
Key Skills :