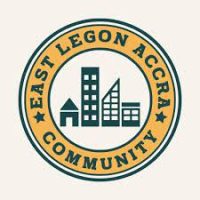 Job Category   Health and Safety Officer Jobs
Job Type    Temporary/Contract/Project
Working Experience   1 – 3 Years
Education Level  Higher National Diploma
Industry   Logistics Jobs
Description
Main Responsibilities:
• Reports to the Head of Production & Content on all Data & Quality Control KPIs
• Edit and proofread content in the Content Management System
• Enforce Quality Control Standards in line with Jumia KPIs
• Check All Updates for Price/Image/Content and Review then Approve – Ensure there are no wrong changes made on the already existing products
• Provide quality assurance for optimal customer experience by ensuring that product page content meets standards for content display.
• Edit web pages for on-screen readability.
• Carry out team training on relevant skills
• Training our suppliers in using Jumia IT (Software) tools at Jumia and suppliers offices
• Liaises with other departments such as Acquisition, Commercial and Marketing to ensure product information is put online in a timely manner.
• Identify and execute on opportunities to improve and automate processes
• Knowledge in Official & Counterfeit brands and vetting of FDA licenses
Qualifications
Required Skills: • Diploma or Bachelor's Degree Holder • At least 1 year experience in content writing, freelance or employment. • High attention to detail and able to meet strict deadlines • Good Communication Skills • Intermediate Knowledge on Microsoft & Google Suite • Excellent Writing & Reading skills • Good computer skills: ability to quickly learn new software and tools. • Diligent in tracking & reporting
Location Information
Street Address  The Mint Square, Tema Comm.3
Application Deadline
2023-10-20