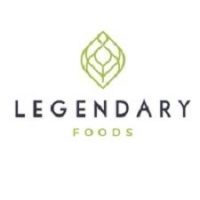 Company: Legendary Foods Ltd
Location: Ghana
State: Jobs in Accra
Job type: 

Full-Time

Job category: Administrative/Secretarial Jobs in Ghana – Engineering Jobs in Ghana
Job Description
Organisation: Legendary Foods Ltd.
Position: Processing Supervisor
Location: Lashibi – Accra
Start Date: As soon as possible
About the organisation: Legendary Foods is a food-tech alternative protein business based in Ghana on a mission to produce West & Central Africa's most cost-effective, nutritious, resource-efficient and accessible form of animal protein, protein based FMCG products and protein ingredients using advanced insect agriculture to rear palm larvae sustainably. With offices currently in Accra & Kumasi, Legendary Foods seeks to advance its technology, launch new products and penetrate additional markets.
Role Description: Legendary Foods Ltd. is looking for a passionate person willing to work on Saturdays to supervise the processing operations of its products.
Responsibilities
Provide an inventory of raw materials, finished products, and packaging materials and prepare a processing budget for the low stock.
Assist with the establishment and maintenance of food safety systems in the department.
Assist the department in the development of new products.
Assist in the running of processing facility operations and maintain systematic order.
Act as the first line of support for troubleshooting and resolving processing issues.
Assist and participate in conducting sensory evaluations of new and existing products.
Document & organise information such as health & safety instances, protocols, protocol changes, recipes, sensory feedback, customer feedback.
Ensure the adherence of preparation of existing and new products under strict hygienic protocols.
Assist in developing innovative packaging ideas for different sales channels.
Qualifications and skills
○ A degree in Food Science and Technology, food Processing Engineering, or any related field with 3 or more years of work experience in the Food Processing, Food, and Beverage Industry
○ Must have supervisory experience
○ Scheduling and running routine production activities
○ Inventory management, budget preparation and production plan scheduling
○ Understanding of food safety principles
○ Strong skills in resource (human and equipment) optimization
○ Strong problem-solving skills relating to food processing
○ Strong usage ability of Word and Excel
○ Must have experience managing a team for a minimum of 12 months
○ Must have strong verbal and oral communication
○ Must have the ability to report on one's activities in written and electronic format and the activities of their team
○ Must have customer service experience
○ Must be self-disciplined and have high integrity
Additional desired qualities
Food Safety Certifications
Ability to work with little or no supervision
Start Date: As soon as possible.
Method of Application
Application inclusion demand: Please submit your cover letter or letter of intention and CV titled " Processing Supervisor Application". Include a copy of all relevant certificates and address your email to [email protected].
All documents should be in PDF format and the subject of the email must be *Processing Supervisor Application* Only qualified applicants will be contacted.