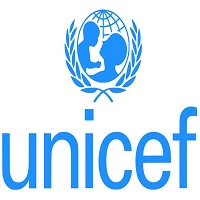 Closing date: Friday, 20 October 2023
National Consultant- Digital Learning and Technology for the Deployment of an evidence-informed Learning Passport and the Ghana Minecraft Education (GME) Consultancy, 12 Months, Home-based.
Job no: 566396
Position type: Consultant
Location: Ghana Division/Equivalent: Dakar (WCAR), Senegal
School/Unit: Ghana
Department/Office: Accra, Ghana
Categories: Education
UNICEF works in some of the world's toughest places, to reach the world's most disadvantaged children. To save their lives. To defend their rights. To help them fulfill their potential.
Across 190 countries and territories, we work for every child, everywhere, every day, to build a better world for everyone.
And we never give up.
For every child, education
In Ghana, UNICEF cooperates with the Government and other partners to defend the rights of children and help them fulfill their potential. With offices in Accra and Tamale, the UNICEF team seeks to achieve results in strategic programme areas. The overall goal is for every child to survive and thrive, to live in a safe and clean environment, to learn, to be protected from violence and exploitation, and to have an equitable chance in life. The current Country Programme of cooperation is aligned with the Government priorities, the UN Sustainable Development Partnership (UNSDP) and Key Results for Children (KRCs) in the West and Central African Region (immunization, nutrition, learning outcomes, ending child marriage and ending open defecation). UNICEF main strategies include evidence-based advocacy, system strengthening, integrated programming across sectors, emergency preparedness and response, and innovation.
To know more about our work click here
How can you make a difference?
UNICEF Ghana in collaboration with the Center for National Distance Learning and Open Schooling (CENDLOS), have been rolling out the Learning Passport (LP) and Minecraft Education (ME), as part of the education sector's initiative for learning recovery and with an enhanced focus on improving quality learning outcomes, especially in literacy, Numeracy, and STEM. The Learning Passport (LP) – https://www.learningpassport.org/, a UNICEF Supported Digital Education Platform is an ambitious new partnership between UNICEF, Cambridge University and Microsoft. It aims to improve the education of millions of vulnerable children around the world who face barriers to learning because of poverty, discrimination, conflict, and disaster such as COVID-19.
It ensures continuity of learning via online/offline technological platforms and responds to both short/long term learning needs amid any emergency. Minecraft Education aims at enhancing learners' interest, developing learners' skills and motivation of learners to augment their capacities through gamification. The use of digital games promotes learners' ability to solve complex problems and increase their self-confidence. Gamification plays a vital role in promoting creativity and critical thinking of learners. The GME – https://education.minecraft.net/en-us, is a Microsoft and UNICEF Supported Digital Education Intervention that seeks to introduce Ghanaian youth at primary and pre-tertiary with knowledge and skills through Minecraft (i.e., a digital "sandbox" and pixilated video game).
It aims to improve the education of millions of vulnerable children around the world who face barriers to learning because of poverty, discrimination, conflict, lack of interest and poor teaching methodologies. It promotes learning through gaming learning environment via digital stories and simulated environment. Minecraft education is designed to enable the learner to have full control to design and create their own worlds, utilising critical curriculum-aligned competencies skills including critical thinking and problem solving, creativity and innovations, communication, and collaboration, Cultural identify and Global citizenship, Personal Development and Leadership
Despite the progress made in the delivery of LP/GME, the EdTech space is challenged with real issues including poor internet connectivity, inadequate digital devices in schools, low teacher capacity in EdTech, weak policy environment, etc. which might have a great impact on delivering any digital learning solutions in the pre-tertiary sub-sector. The challenges imply the need to explore different scenarios for digital learning, generate adequate evidence as to what works where, develop, and build pragmatic business models and sustainability plans, utilize partnerships and coordination structures, etc. to advance the delivery of LP/GME in Ghana.
In addressing the challenges and sustain gains made for scale-up, UNICEF Ghana requires a committed National EdTech Consultant to support deliver the following broad assignment.
 Develop/review and roll-out Monitoring Evaluation and Learning (MEL) framework that measures learning as an end-goal, including implementation research tools for LP/GME, and document evidence for engagement and decision making.
 Support GES/MoE-CENDLOS to develop, review, finalize, and facilitate the endorsement of key strategic documentation, including comprehensive checklist to roll-out LP/GME/EdTech in 18 schools and in emergency context.
 Strengthen technical and strategic partnerships for a coordinated delivery of LP/GME.
 Facilitate the roll-out of the LP/GME communications plan/strategy.
 Strengthen national and sub-national capacities, manage, coordinate, and support all programme activities related to the equitable delivery of the LP/GME.
 Develop an investment case, a scale up and sustainability plan to expand the reach of LP/GME in Ghana.
 Provide technical support in troubleshooting and addressing challenges encountered on the utilization of the platforms.
Note: the number of regions and districts to be used for an expanded LP/GME delivery will be determined at the national level and might be largely dependents on the availability of funds.
Kindly click on the below document and provide an estimated budget for the consultancy based on the deliverables of the assignment.
Proposed Budget from Consultant.docx
To qualify as an advocate for every child you will have…
 An advanced university degree (Master's) in education, computer science, information technology, statistics, communication, engineering, or other relevant field. *A first University Degree in a relevant field combined with 2 additional years of professional experience may be accepted in lieu of an Advanced University Degree.
 A minimum of five (5) years of relevant professional experience in in Technology for Development (T4D) and/or information system development, including mobile and web-based applications, with manifested capacity to manage programmes involving many stakeholders.
 Specific experience on ICT for learning or digital learning is an advantage
 Developing country work experience and/or familiarity with emergency is considered an asset.
 Fluency in English is required. Knowledge of another official UN language (Arabic, Chinese, French, Russian or Spanish) or a local language is an asset.
 Experience managing user-driven design processes in software development and support.
 Experience in digital learning design.
 Experience in computer programming
 Proven training and capacity building skills for a range of stakeholders.
 Good technical understanding and familiarity with information management systems.
 Knowledge of at least Teams, SharePoint, GitHub, Trello, Jira.
 Excellent communication abilities, in both written and oral forms. Consultant should be at ease in presentations and meetings with D-level (UN) or C-level (private sector) executives.
 Demonstrated ability and experience in coordination, and able to work under pressure is required.
 Exceptional initiative taker and highly pro-active nature.
 Experience in working with MoE/GES is an asset.
For every Child, you demonstrate…
UNICEF's values of Care, Respect, Integrity, Trust, Accountability, and Sustainability (CRITAS).
To view our competency framework, please visit here.
UNICEF is here to serve the world's most disadvantaged children and our global workforce must reflect the diversity of those children. The UNICEF family is committed to include everyone, irrespective of their race/ethnicity, age, disability, gender identity, sexual orientation, religion, nationality, socio-economic background, or any other personal characteristic.
UNICEF offers reasonable accommodation for consultants/individual contractors with disabilities. This may include, for example, accessible software, travel assistance for missions or personal attendants. We encourage you to disclose your disability during your application in case you need reasonable accommodation during the selection process and afterwards in your assignment.
UNICEF has a zero-tolerance policy on conduct that is incompatible with the aims and objectives of the United Nations and UNICEF, including sexual exploitation and abuse, sexual harassment, abuse of authority and discrimination. UNICEF also adheres to strict child safeguarding principles. All selected candidates will be expected to adhere to these standards and principles and will therefore undergo rigorous reference and background checks. Background checks will include the verification of academic credential(s) and employment history. Selected candidates may be required to provide additional information to conduct a background check.
Remarks:
Only shortlisted candidates will be contacted and advance to the next stage of the selection process.
Individuals engaged under a consultancy or individual contract will not be considered "staff members" under the Staff Regulations and Rules of the United Nations and UNICEF's policies and procedures, and will not be entitled to benefits provided therein (such as leave entitlements and medical insurance coverage). Their conditions of service will be governed by their contract and the General Conditions of Contracts for the Services of Consultants and Individual Contractors. Consultants and individual contractors are responsible for determining their tax liabilities and for the payment of any taxes and/or duties, in accordance with local or other applicable laws.
The selected candidate is solely responsible to ensure that the health insurance required to perform the duties of the contract are valid for the entire period of the contract. Selected candidates are subject to confirmation of fully-vaccinated status against SARS-CoV-2 (Covid-19) with a World Health Organization (WHO)-endorsed vaccine, which must be met prior to taking up the assignment. It does not apply to consultants who will work remotely and are not expected to work on or visit UNICEF premises, programme delivery locations or directly interact with communities UNICEF works with, nor to travel to perform functions for UNICEF for the duration of their consultancy contracts.
Advertised: Oct 06 2023 Greenwich Standard Time
Application close: Oct 20 2023 Greenwich Standard Time
Back to list
 Closes Oct 20 2023National Consultant- Digital Learning and Technology for the Deployment of an evidence-informed Learning Passport and the Ghana Minecraft Education (GME) Consultancy, 12 Months, Home-based. in GhanaUNICEF Ghana is looking for a committed individual with a strong passion to make a difference for every child. Join our team as a national consultant to support the Ministry of Education / Center for National Distance Learning and Open Schooling (MoE/ CENDLOS) and Ghana Education Service (GES) by facilitating the roll-out of the Learning Passport (LP) and the Ghana Minecraft Education (GME) Digital Learning solutions in Pre-Tertiary education level in Ghana. The duration of this consultancy is 12 months. The location for this consultancy is Accra with travel to

field locations.