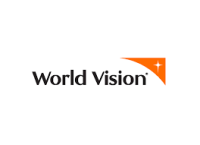 Company: World Vision International
Location: Ghana
State: Ghana
Job type: 

Full-Time

Job category: Advertising/Media Jobs in Ghana
Job Description
With over 70 years of experience, our focus is on helping the most vulnerable children overcome poverty and experience fullness of life. We help children of all backgrounds, even in the most dangerous places, inspired by our Christian faith. Come join our 33,000+ staff working in nearly 100 countries and share the joy of transforming vulnerable children's life stories!
Key Responsibilities Purpose of the position: To provide communications advice and guidance and to implement communications plans for World Vision Ghana. The role will specifically ensure that the right communications resources are sought developed and distributed to the relevant audiences. Communicate World Vision's Christian ethos and demonstrate a quality of spiritual life that is an example to others.Key Functions And Accountabilities
Implement WV's branding policy by ensuring that the materials developed are in line with WVI and partners' branding guidelines.
Deliver creative and innovative ideas for print, electronic, web-based and design and layout of data and information provided by World Vision International/Ghana.
Improve and edit art work, photos, charts and other graphic elements and ensure that the WV Partnership is provided with quality photos and media interviews from the field.
Design of reports and other communication materials as needed (ex: flyers, posters, booklets, leaflets, presentations, bulletins, etc.) for printing and electronic distribution.
Develop information graphics (diagrams, charts, etc.) and provide data visualization support for various program areas.
Provide Videography and documentary support in terms of idea formulation, conceptualization and production.
Provide relevant audio visual communications training to Sub-branch and non-communications staff
Ensure that all work done in the audiovisual domain is recorded. Keep an updated record and status of audiovisual assets and manage (store, update & disseminate) video resources for WV Ghana
Prepare /produce audiovisual materials and presentation materials for internal audiences.
Participate in communications planning and briefing e.g. press conferences and media interviews
Work with Manager to maintain the Audiovisual Production unit for World Vision ensuring efficient use and security of assets
Keep an updated record and status of audiovisual assets.
Other Competencies/Attributes
Must be a committed Christian, able to stand above denominational diversities.
Attend and participate in daily devotions and weekly Chapel services.
Perform other duties as required.
Qualifications: Education/Knowledge/Technical Skills and ExperienceThe following may be acquired through a combination of formal or self-education, prior experience or on-the-job training:
The holder of the position should have at least a University degree in communications, graphic design or related. A candidate with an extensive portfolio will also be considered.
Should have a Minimum 3 years of consistent experience in editing, video shooting and design within NGOs or private sector.
Familiarity with videography fundamentals.
Strong practical background in videography, design, editing and production, including the use of design software such as the Adobe Creative Suite (Photoshop, InDesign, Illustrator, Lightroom, Premiere Pro) and its plug-ins.
Proven experience in video production from start to finish.
Good understanding of new and evolving technologies and digital platforms.
Knowledge of animation/motion design techniques is an advantage
Some understanding of children's issues in Ghana and World Vision work is desirable
Ability to travel and work in the field as an essential function of the position.
High levels of confidentiality and flexibility
Should have adequate understanding of World Vision Operations to be able to work pragmatically.
Should be creative and a team player.
Must be flexible, be ready to travel and work under pressure for long and irregular hours to meet strict deadlines.
Experience in working with World Vision is an advantage.
Working Environment / Conditions
Work environment: Office-based with frequent and extensive travel to the field
Travel: 55% Domestic travel.
On call during emergencies
Method of Application
CLICK TO APPLY
Closing Date : 24th October, 2023