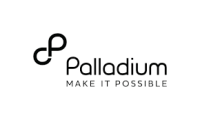 Monitoring, Evaluation and Learning (MEL) Lead Consultant-Ghana JET
Project Overview and Role:
Monitoring and Evaluation Lead for Ghana Jobs for Economic Transformation (JET)
Project Overview and Role
Palladium is seeking a strong Monitoring, Evaluation and Learning Lead with a passion for private sector development and economic growth to join the Jobs and Economic Transformation (JET) in Ghana Programme, funded by the UK Foreign, Commonwealth and Development Office (FCDO). The programme is FCDO Ghana's flagship investment-led job creation programme that will help Ghana transition away from aid dependence in line with the GoG "Ghana beyond Aid" strategy. It seeks to leverage increased investments into the pharmaceutical, automotive and textile & garment sectors, and introduce new technology and management capabilities, increasing the capabilities of the workforce generating formal employment and economic diversification. The MEL Lead will oversee the monitoring, evaluation and learning aspects of the JET programme, in coordination with the Team Leader and the Programme Coordinator.
Objective The MEL Lead is responsible for measuring, evaluating and record keeping of the progress of the programme against its logframe indicators. This will provide data for quarterly and annual reporting, annual reviews, approval of milestones and ultimately quantify the success of the programme.
Primary Duties and Responsibilities:
1. Take ownership of results verification an maintain the results tracking sheets 2. Work with sector leads and management team to plan and compile data collection, results verification, target setting and forecasting of results for JET interventions and partner activities 3. Manage Logframe, including: a. Tracking results b. Forecasting c. Reviews of definitions, data collection methods and data entry d. Quarterly and Annual Reporting of results 4. Contributing to quarterly and annual reports to the client, leading in reporting data 5. Apply the Attribution Framework to results, providing periodic reviews of framework 6. Support Project Coordinator in the compilation of VFM data and reports 7. Contributing to Palladium internal impact measurements 8. Provide data to support communications materials produced by JET for external publishing 9. Making strategic contributions to the direction of the programme and the value of its proposed interventions 10. Serve as the main point of contact for MEL-related queries from both the Team Leader and the client 11. Take ownership of MEL reporting structure and filing systems with JET's platform
Required Qualifications:
1. Professional Experience: 2. A minimum of 5 years in a similar role, evaluating live development programmes 3. Ideally experience of FCDO and private sector development programmes 4. Fluency in English
Company Overview: About Palladium – Palladium is a global leader in the design, development and delivery of Positive Impact – the intentional creation of enduring social and economic value. We work with governments, businesses, and investors to solve the world's most pressing challenges. With a team of more than 3,000 employees operating in 90 plus countries and a global network of over 35,000 experts, we help improve economies, societies and, most importantly, people's lives.
Equity, Diversity & Inclusion
– Palladium is committed to embedding equity, diversity, and inclusion into everything we do. We welcome applications from all sections of society and actively encourage diversity to drive innovation, creativity, success and good practice. We positively welcome and seek to ensure we achieve diversity in our workforce; and that all job applicants and employees receive equal and fair treatment regardless of their background or personal characteristics. These include: (but are not limited to) socio-economic background, age, race, gender identity and expression, religion, ethnicity, sexual orientation, disability, nationality, veteran, marital or Indigenous status.
Should you require any adjustments or accommodations to be made due to a disability or you are a neurodivergent individual or for any other circumstance, please email our team at [email protected] and we will be in touch to discuss.
Safeguarding
– We define Safeguarding as "the preventative action taken by Palladium to protect our people, clients and the communities we work with from harm". We are committed to ensuring that all children and adults who come into contact with Palladium are treated with respect and are free from abuse. All successful candidates will be subject to an enhanced selection process including safeguarding-focused interviews and a rigorous due diligence process.