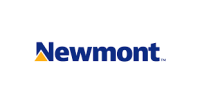 Job Description
Newmont Mining Corporation is a leading global gold producer with key assets in Nevada, Peru, Australia, Ghana and Suriname. Newmont's Africa Operations holds two gold mining operations in Ghana: the Ahafo Mine located in the Brong-Ahafo region and the Akyem Mine located in the Eastern region. There is also near mine exploration and development focus in Ghana to annually replace gold reserves. Newmont Africa also has early-stage exploration programs in the African countries of Ethiopia and Morocco. Our Africa operations employ approximately 5,900 employees and contractors, with the majority working at the Ahafo Mine. We offer an unparalleled blend of opportunity and career satisfaction with all the benefits you would expect from a global company. This, combined with our growth opportunities, makes Newmont a great company to work. Our Akyem and Ahafo mines have made significant sustainable community development investments in our host communities. These include establishing Development Funds at our Akyem and Ahafo operational areas with each mine contributing US$1 per ounce of gold sold and 1% of net pre-tax annual profit into its community development fund. The only gold company listed in the S&P 500 index, Newmont in 2007 became the first gold company selected to be part of the Dow Jones Sustainability World Index. Newmont's industry leading performance is reflected through our Africa operations' high standards in environmental management, health and safety for our workforce and creating value and opportunity for our employees, host communities and Newmont's shareholders.
Company: Newmont Mining Corporation
Location: Ghana
State: Ghana
Job type: 

Full-Time

Job category: Engineering Jobs in Ghana
About This Role
To conduct the safe troubleshooting, replacement, repair, testing and general maintenance of mechanical equipment and systems, according to mechanical codes and specifications, to optimize plant processing and production.
In This Role You WillHealth, Safety and Environment
Deliver own prescribed outcomes and/or provide support services, by applying Newmont's Health, Safety and Environment systems, policies and protocols.
Maintain general housekeeping of tools utilised.
Participate in regular (i.e. daily) safety leadership efforts.
Ensure that safety standards are adhered to.
Eliminate any safety hazards caused by mechanical defects.
Contribute to and attend all safety meetings.
Mechanical Maintenance
Execute on mechanical maintenance tasks for completion, arising out of schedules received from the Mechanical Supervisor.
Identify, resolve and correct detected mechanical faults and defects in equipment.
Troubleshoot technical and / or operational problems.
Conduct in-depth investigations into faults affecting equipment operations and process flows.
Perform routine maintenance on all mechanical equipment, in line with approved maintenance standards.
Perform a variety of other maintenance tasks, including predictive and preventative mechanical maintenance.
Utilise hand tools, portable electrical tools and maintenance shop equipment safely and effectively.
Read and utilise precision measuring tools.
Attend to mechanical breakdowns.
Identify damaged mechanical parts and repair and replace these, when necessary.
Overhaul gyratory, MMD Oxide and cone crusher and its associated accessories.
Conduct inspection and overhaul rockbreaker.
Undertake mechanical maintenance including:

Overhauling of different types of pumps, gearboxes and other equipment.
Conducting change-outs of mill motors and associated bearings.
Conducting routine equipment running checks.
Rebuilding various types of vibrating screens.
Conducting repair works on conveyors and associated accessories.
Disassembling and assembling various types pumps for repair work to be carried out.
Disassembling and assembling various gearboxes for repair works.
Rebuilding and installation of cyclones.
Conducting repair works on mills (i.e. both sag and ball).
Conducting servicing and repairs to overhead cranes.
Conducting repair works on Elution heat exchangers and associated accessories.
Conducting inspections on Agitators and making repairs to accessories.
Rebuilding of agitator drive shafts and installations.
Test repaired equipment to determine the extent of effective functioning.
Provide practical and technical assistance relevant to the trade to the Mechanical Supervisor.
Conduct thorough shift handover, detailing all relevant information for the incoming crew.
Report and record all necessary shift information in log books.
Work with the Mechanical Supervisor to maintain optimal mechanical performance of the Process Plant.
Participate in continuous improvement programs which will assist in enhancing the performance of the Akyem Process Plant operation.
Contribute to the development of Standard Task Procedures (STP's).
Maintain an understanding of monthly production targets and progress.
Strive to reduce downtime and minimise costs.
Additional Responsibilities
Reporting

Maintain records of maintenance and repair work.
Compile reports on field observations and factor results into weekly/fortnightly planning.
Produce daily reports indicating the jobs completed for the day and submit the report to the Mechanical Supervisor.
Solutions Analysis

Troubleshoot and diagnose mechanical equipment for emergency repairs, conduct visual inspections with guidance.
Diagnose whether to fix or replace machines.
Analyse specified problems and issues to find the best technical solutions within OEM specifications, and in accordance with local standards.
Work Scheduling and Allocation

Accomplish work objectives by determining own daily work and prioritisation schedule.
Coordinate with support services and assign short-term tasks to other Technicians, as necessary.
Respond to inquiries and instructions in a professional manner.
Working Conditions
The physical demands and work environment characteristics described here are representatives of those that must be met by an employee to successfully perform essential functions of this job.

Specific vision abilities required by the job include close vision, distance vision, color vision, peripheral vision, and the ability to adjust focus.
Physical Demands: While performing the duties of the job, the employee is required to work in confined spaces and will be exposed to extreme vibration.
Work Environment: The employee is frequently exposed to noise of more than 85 decibels, and to fumes, sharp edges, dust, pinch-points, vibration, slippery surfaces etc. The incumbent will regularly lift heavy materials and / or operate heavy machinery.
Personal Protective Equipment (PPE): Work requires mandatory PPE such as helmet, goggles, high-visible clothing, safety harness, ear plugs and a dust mask.
Your Training, Skills & Experience Checklist
Formal Qualification (including Professional Registrations):

Diploma or relevant certification in Mechanical Engineering.
Additional Knowledge

Knowledge of maintenance principles and industry standards.
Knowledge of the work management process.
Knowledge of planning and scheduling.
Sound knowledge in portable hand and power tools.
Experience

Minimum of 3 years' experience in a mining process plant or similar environment.
Technical Skills

Sound analytical and problem-solving skills.
Sound communication (written and verbal) and interpersonal skills.
Sound computer literacy skills (SAP, MS Word, Outlook and other Windows applications).
Ability to communicate clearly and concisely with Foremen, Maintenance Personnel, other Operators and Professional Staff.
Ability to troubleshoot, check tolerances on bearings and use precision measuring tools.
Ability to conduct mill motor change-outs, as well as bearings during overhaul.
Ability to identify problems and to report by using technical names of equipment parts.
Ability to successfully depressurise all hydraulic units and carry out maintenance jobs.
Ability to conduct repairs on vibrating screens and hacking of screen deck rails.
Have knowledge in gyratory, MMD Sizer and cone crusher maintenance
Behavioural Attributes

Accuracy.
Detail focused.
Quality Oriented.
Reliable.
Safety Conscious.
Self-Motivated.
Team Player.
Technically Inclined.
We understand no candidate will meet every single desired qualification. If your experience looks a little different from what we've identified and you think you can bring value to the role, we'd love to learn more about you!
Our business success comes from the accomplishments and well-being of our employees and contractors. Our goal is to build a workplace culture that fosters leaders and allows every person to thrive, contribute, and grow. We are committed to selecting and developing our employees, and to establishing a work environment where everyone can take an active part in reaching our strategic goals while feeling a sense of pride in working at Newmont.
Newmont seeks to recruit, hire, place and promote qualified applicants, meaning applicants who meet the minimum requirements of the position, without regard to personal characteristics such as gender, race, nationality, ethnic, social and indigenous origin, religion or belief, disability, age or sexual orientation or any other characteristic protected by applicable law. As part of our diversity efforts. females are encouraged to apply.
NOTE: Newmont does not ask for or require job applicants to pay money to apply or be considered for employment with the Company. In addition, Newmont does not ask potential job candidates to provide sensitive personal data without first submitting a job application through our secure, online portal, and only as requested for legitimate business purposes. If you are asked to provide money or sensitive personal data through any other means, do not respond and please report this immediately to [email protected] .
Newmont strongly encourages all applicants to be fully vaccinated with the COVID-19 vaccine as soon as the vaccine is available to you as Newmont considers vaccination to be a vital tool in the fight against the pandemic. Proof of vaccination is required for entry to certain Newmont locations and for business travel, unless an exemption is required by law. Newmont may update its vaccination policies/requirements at any time in its sole discretion.
Method of Application
CLICK TO APPLY
Closing Date : 15th October, 2023