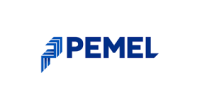 NB: CV's should be sent to: Email: [email protected]
Location: ( Greater Accra)
Employment Type: (Full Time)
Job Description/Requirements
Job Description:
Equipment Installation: Install, assemble, and commission mechanical systems and equipment according to engineering plans and specifications.
Maintenance: Perform routine inspections, maintenance, and repairs on mechanical systems and machinery to ensure optimal functionality and reliability.
Troubleshooting: Identify and diagnose mechanical issues, malfunctions, and breakdowns, and implement effective solutions in a timely manner.
Safety Compliance: Strictly adhere to safety protocols and guidelines, promoting a safe working environment for yourself and the team.
Documentation: Maintain detailed records of equipment maintenance, repairs, and service history, as well as any modifications made to systems.
Inventory Management: Monitor and manage inventory of spare parts, tools, and equipment needed for maintenance and repair tasks.
Team Collaboration: Work collaboratively with other site technicians, engineers, and contractors to ensure the successful completion of projects.
Quality Assurance: Ensure that all mechanical installations and repairs meet quality standards and industry regulations.
Reporting: Provide regular status updates and reports to the Technical Director on project progress and any issues encountered.
Qualifications:

At least Bachelor's degree or equivalent; relevant vocational training or certification is a plus.
5 years of experience as a Mechanical Technician Supervisor in a similar role within the Construction and Engineering industry.
Strong mechanical aptitude and knowledge of mechanical systems and equipment.
Proficiency in using hand tools and mechanical diagnostic equipment.
Understanding of safety protocols and the ability to work safely in an industrial environment.
Possess strong moral values with integrity.
Effective problem-solving skills and attention to detail.
Excellent communication and teamwork skills.
Ability to work independently and follow instructions closely.
Willingness to work beyond flexible hours and adapt to changing project demands.
Summary
We are seeking a skilled and motivated Mechanical Site Technician to join our team at Enterprise MEP Engineering Limited. As a Mechanical Site Technician, you will be responsible for supervising the installation, maintenance, and troubleshooting of mechanical systems and equipment on-site. Your role will be instrumental in ensuring the successful execution of our projects and adherence to industry standards with utmost integrity.
Minimum Qualification:

 

Degree

Experience Level:

 

Entry level

Experience Length:

 

5 years.