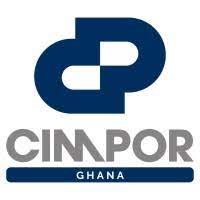 Job Description
Responsibilities
Manage the design and build of tooling and gages, utilizing internal and external resources,
 Continuously evaluate new technologies and support implementation including processes and parameters,
Technical interfaces with customer and coordinates with operation as needed, implementing drawing / specification changes, production feedback,
Participate in continuous process, tooling and gaging improvement to reduce cost and improve quality,
 Develop component process plans for new product Introduction (NPI), according to customer requirements,
 Evaluate and approve customer print and specification revisions,
Ensure all process parameters are in accordance with customer specification,
 Complete and maintain all customer required technical documentation,
Generate and track project delivery schedule,
 Develop and allocate fees for mechanical engineering work,
Tracking budgets throughout the design.
Controlling the progress payment reports and presenting to Project Manager
 Controlling the mechanical progress for the construction of the plant
 Follow up the QCP plans and prepare the Non Conformity Reports (NCR)
Other duties as assigned.
Required profile for job ad : Mechanical Project Engineer
Requirements
Having a valid professional license given by the local authorities (when applicable)
At least 3 years of project management experience
Bachelor's degree or Master in Engineering,
Proficient in MS Office programs
English oral and written proficiency, required.
No travel restrictions,
Solid communication skills (verbal and written)
Dedication to Excellence
Demonstrate effective work relationships with all project and engineering personnel
 Ability to set and track goals.
Job criteria for job ad : Mechanical Project Engineer
Job category :

Production, maintenance, quality

Industries :

Chemistry, petrochemistry, raw materials, mining

Public buildings and works sector, construction

Employment type :
Region :

Ashanti – Brong Ahafo – Central – Eastern – Greater Accra – Northern – Upper East – Upper West – Volta – Western

City :
Accra
Experience level :
Educational level :
Spoken language :
Key Skills :