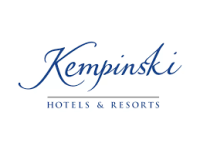 Job Description
The incumbent in this position is responsible for delivering a variety of spa services in a safe and comfortable manner. Maintaining equipment and inventory of products. Acknowledging and responding to relevant customer queries, needs and expectations.
Company: Kempinski Hotels
Location: Ghana
State: Ghana
Job type: 

Full-Time

Job category: Travel and Tourism Jobs in Ghana
Main Responsibilities
To deliver treatments and whole spa experience to high standard and ensure the guests' needs are cared for. This means tailoring treatments where needed in accordance with Resense training.
To 'connect' and communicate with guests. Get to know and understand the guest and record preferences and information as required.
To be very knowledgeable of all treatments offered and aware of any promotions on offer at any given time.
Ensure that the handover is completed in the guest journey as per the outlined standard, follow up on treatment experience, expectations and satisfaction and act on any discrepancies.
Following scheduled roster and daily appointment schedule.
Manage levels of professional stock and supplies.
Reference and abide by the spa's standard operating procedures & policies.
Responsible for achieving sales targets as set by the Spa Director/Head Therapist.
Assist with demonstrations/ events as required.
Must adhere to training as set down by the Spa Director and Head Therapist.
To use the correct quantities of products as specified by the manufacturer and not exceed that amount.
To supervise and conduct the safety of users and equipment at the Spa and to receive training to ensure that all relevant legislation pertaining to the Health and Safety and Hygiene standards are implemented and monitored within the spa.
To maintain a high standard of appearance and personal hygiene as per Resense policy.
To always be punctual and prepared in advance of treatments.
Ensure that daily sales figures are accurately recorded.
To be adaptable and accountable for all actions.
To cover reception as and when required.
Courtesy to guests and other members of staff at all times.
Desired Skills And Qualifications
Massage and Beauty Therapy Certificate
Aromatherapy Certificate.
Experience with Advanced Cosmetology. (an advantage)
First Aid and CPR Certificate. (an advantage)
Knowledge of Natural Therapies.
Previous spa therapy experience in an international standard spa.
Training in anatomy and physiology.
Experience in Aromatherapy massage, Swedish massage, Sports massage, Reflexology, Thai Massage, Lymphatic massage, Sports massage, Facials.
Knowledge in Equipment operations
Willing to work shift hours including evenings and weekends
Articulate communication skills with adequate level of written English.
Enthusiastic.
Friendly and Caring.
Genuine interest in holistic treatments.
Service Minded
Team player
About Us
Hoteliers since 1897, we have travelled the world in search of the most fascinating destinations without ever forgetting the finest traditions of our European heritage. We are dedicated to please, educated to entertain, and we never compromise on the European elegance of service. We pride ourselves on delivering a beautiful performance for each of our guests. And for our employees, we provide a stage on which they can flourish and realize their full potential
Method of Application
Closing Date : 15th October, 2023