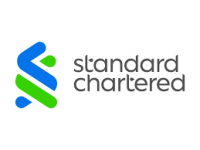 Company: Standard Chartered Bank
Location: Ghana
State: Ghana
Job type: 

Full-Time

Job category: Banking Jobs in Ghana
Job Description
The role holder will be responsible for supporting and managing aspects the change & enablement for the AME Region across the HR transformation portfolio, to agreed timelines and quality:
Work closely with the Head of C&E, Head of HR, AME, and regional and country teams to drive greater adoption, engagement and ensure business readiness. This encompasses all HR portfolio change initiatives and programmes, with a focus on building localised AME-centric change management strategies.
Work closely with the HR programme teams to prioritise change and enablement activities, align these activities with other in country activities and ensure engagement according to agreed change, engagement, enablement and adoption plans.
Continuously engage stakeholders across AME to seek their leadership in driving change within their respective countries or business areas. This includes acting as the key Transformation representative to the AME HRMT.
Launch & lead change interventions for AME business stakeholders, including Excos, People Leaders and Colleagues. This includes engaging with diverse audiences of all levels of seniority to successfully embed HR change within the Cluster.
Development of strong working relationships to get a good understanding of all activities going on, glean key priorities and identify any communication gaps that need to be addressed.
Responsibilities:
Adopt leading change management practices such as behavioural change techniques, data-driven change approach, compelling storytelling etc to derive Change Management Plans.
Integration of global change and enablement activities into holistic AME change & enablement project plans.
Represent C&E and HR Transformation at key AME HR forums, including AME HRMT (where relevant).
Consolidate and manage risks and mitigation activities, with any issues being reported to the global HR programme teams.
Responsible for the ongoing project management of all change and enablement delivery within AME. This includes building cross-programmatic AME HR Change Management plans.
Collation of Change Impact Assessments / Business Change Readiness Assessments within AME.
Evaluation of end user readiness through defined measures and provision of feedback to global programme teams
Work with the country HR communications team to ensure messaging is aligned, consistent and utilizes standardized format.
Strategy:
Develop Change & Enablement plans. This includes user adoption strategies to successfully embed change within the relevant markets.
Ideate best practice, create change management strategies to sustainably embed HR change, and to garner excitement and positivity about the change.
Build a comprehensive AME C&E strategy to optimise the timing and impact of change management strategies across the region.
Develop stakeholder engagement plans to foster relationships with key stakeholders of all levels.
Processes:
Leverage industry best practice Change & Enablement frameworks to successfully deploy and embed HR Change.
An understanding of Agile Change Management is desirable but not essential.
People & Talent:
Promote and embed a culture of openness, trust and risk awareness, where ethical, legal, regulatory and policy compliant conduct is the norm.
Act as a Senior member of the C&E team, including fostering a culture of developing others within the HR Change Management Practice.
Collabarate, share learnings, and act on opportunities in the broader Regional C&E Team.
Risk Management:
 Prepare materials for governance meetings as required including Board quality presentations.
Ensure that issues, risks and interdependencies are identified, managed and resolved via the defined escalation process is in place.
Support change management and deployment governance through the appropriate forums and governance as set by the bank.
Ensure all Project documents are audit ready at all times.
Maintain Project Document Repository in SharePoint.
Governance:
Comply with the highest standards of regulatory and business conduct and practices as defined by internal and external requirements.
Understand and ensure compliance with, in letter and spirit, all applicable laws, regulations and guidelines including those governing securities activities, company law, anti-money laundering, terrorist financing and sanctions; the Group's policies and procedures; and the Group Code of Conduct.
Take personal responsibility for understanding the risk and compliance requirements of the role.
Effectively and collaboratively identify, escalate, mitigate and resolve risk and compliance matters.
Embed the Group's Values and Group Code of Conduct to ensure adherence with the highest standards of ethics. Comply with relevant policies, processes and regulations, as part of the culture.
Regulatory & Business Conduct:
Display exemplary conduct and live by the Group's Values and Code of Conduct.
Take personal responsibility for embedding the highest standards of ethics, including regulatory and business conduct, across Standard Chartered Bank. This includes understanding and ensuring compliance with, in letter and spirit, all applicable laws, regulations, guidelines and the Group Code of Conduct.
Lead to achieve the outcomes set out in the Bank's Conduct Principles
Effectively and collaboratively identify, escalate, mitigate and resolve risk, conduct and compliance matters.
Key stakeholders:
Head of Change & Enablement & Head of Regional Change
AME Cluster Head of HR
Regional Heads of HR
Country Heads of HR
Change Managers
PMO office
CABM
Regional & Global Change & Enablement Leads
Country Compliance
Business Solutions Team, GBS
Other Responsibilities:
In addition, the role holder may also be deployed to support global C&E work in a part-time capacity to lead the embedding of key prioritised HR projects. These may include operating model changes, technology changes, and cultural change initaitives.
Our Ideal Candidate:
A passion for and expertise in Change Management & Transformation, including cultural change.
Experience working within Human Resources in the financial industry preferable but not essential. This ideally includes direct experience within the AME Cluster.
Minimum of 10+ years of project management, change management, or transformation experience; prefer experience within a large international, dynamic organisation. HR experience is preferable but not essential, if candidates are able to demonstrate good knowledge of HR. Transformation experience is essential.
Strong understanding of industry best practice change principles and methodologies with the ability to define a flexible, unique approach based on the business team and working environment.
Degree Preferred: Bachelor's degree in English, Journalism, Communications, Marketing or Change Management.
Taleo, SuccessFactors or Cultural Change Management experience an advantage but not essential.
Advanced MS Office Suite Skills including SharePoint, MS Project skills.
Excellent communication skills – oral, written and presentation – with an ability to engage up to a C-Suite/Exco audience.
Demonstrated a proven record of success as both an individual contributor and team player, identifying and addressing client needs in the following areas:

Supporting the development and execution of robust change and adoption strategies.
Building robust engagement strategies, which include C-Suite/Exco level stakeholders.

Communicating effectively via multiple channels and with impact to all levels of internal audiences.
Change Management qualifications – Agile or PROSCI – are desired but not essential.
Evidence of prior experience managing and influencing working groups/management teams via including  providing high quality presentations and updates.
Excellent communication skills – oral, written and presentation. Corporate Communications experience, including working with digitised media content, is also favoured, but not essential.
Excellent stakeholder engagement skills and ability to adapt to different styles according to target audience.
Demonstrated competency in decision making and problem solving; resource management; conflict management; leadership; and planning, prioritising and goal setting.
Role Specific Technical Competencies:
Organisational Change Management
Stakeholder Management, up to a C-Suite Level
Facilitation
Project Management
Corporate Communications and/or Marketing
About Standard Chartered 
We're an international bank, nimble enough to act, big enough for impact. For more than 160 years, we've worked to make a positive difference for our clients, communities, and each other. We question the status quo, love a challenge and enjoy finding new opportunities to grow and do better than before. If you're looking for a career with purpose and you want to work for a bank making a difference, we want to hear from you. You can count on us to celebrate your unique talents. And we can't wait to see the talents you can bring us.
Our purpose, to drive commerce and prosperity through our unique diversity, together with our brand promise, to be here for good are achieved by how we each live our valued behaviours. When you work with us, you'll see how we value difference and advocate inclusion. Together we:
Do the right thing and are assertive, challenge one another, and live with integrity, while putting the client at the heart of what we do
Never settle, continuously striving to improve and innovate, keeping things simple and learning from doing well, and not so well
Be better together, we can be ourselves, be inclusive, see more good in others, and work collectively to build for the long term
In line with our Fair Pay Charter, we offer a competitive salary and benefits to support your mental, physical, financial and social wellbeing.
Core bank funding for retirement savings, medical and life insurance, with flexible and voluntary benefits available in some locations
Time-off including annual, parental/maternity (20 weeks), sabbatical (12 weeks maximum) and volunteering leave (3 days), along with minimum global standards for annual and public holiday, which is combined to 30 days minimum
Flexible working options based around home and office locations, with flexible working patterns
Proactive wellbeing support through Unmind, a market-leading digital wellbeing platform, development courses for resilience and other human skills, global Employee Assistance Programme, sick leave, mental health first-aiders and all sorts of self-help toolkits
A continuous learning culture to support your growth, with opportunities to reskill and upskill and access to physical, virtual and digital learning
Being part of an inclusive and values driven organisation, one that embraces and celebrates our unique diversity, across our teams, business functions and geographies – everyone feels respected and can realise their full potential.
Recruitment assessments – some of our roles use assessments to help us understand how suitable you are for the role you've applied to. If you are invited to take an assessment, this is great news. It means your application has progressed to an important stage of our recruitment process.
Method of Application
CLICK TO APPLY
Closing Date : 15th October, 2023