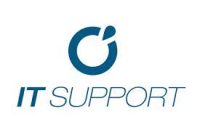 Job Description
Identify and develop new business through networking and prospecting techniques.
Engage in cold-calling to create interest in company products and services.
Generate new business leads and arrange customer meetings.
Handles the sales of IT solutions including software, hardware and services to new or existing customers in order to achieve revenue targets.
Maintains the client relationships, provides pre-sales as well as after sales advice, and is a key contact point for customers.
Identify and develop new business through networking and prospecting techniques..
Prepare and deliver customer presentations including high-level solution overviews and/or demos.
Understand customers' business needs and challenges and position the relevant solutions that address those needs.
Persuade potential buyers that a product or service best satisfies their needs in terms of quality, price and service delivery while managing customer objections.
Develop pipeline by using the company' sales methodology and processes.
Manage sales opportunities throughout the sales cycle.
Ensure accurate and timely forecasting and reporting for management visibility.
Meet or exceed individual sales target while contributing to overall team targets as set bymanagement.
Meet KPIs related to selling efforts and customer calls or visits.
Attend and contribute to team meetings and report progress towards achieving account or go-to-market strategies with management and peers.
Maintain strategic relationships with existing customers and upsell/cross-sell by promoting product upgrades, additional complementary technologies or solutions, etc
Create sales literature to promote company solutions, products and services in conjunction with OEMs.
Support marketing activities by attending company events and trade shows.
Maintain industry awareness and keep abreast of a constantly changing technology landscape by following latest trends in software, hardware and related solutions.
Manage own time by organizing and prioritizing daily and weekly tasks.
Qualifications
• Bachelor's degree in Computer Science, Communication Engineering, Information Systems (or equivalent) from an accredited university or equivalent field experience. • 1-3 years of sales or pre-sales experience preferred. • Strong written and verbal communications skills with prevalent professional demeanor, and excellent presentation skills. • Broad technology knowledge • Strong Knowledge of Microsoft Office tools is necessary. • Fluent in English and any Local Language will be a plus.