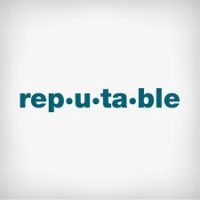 Company: Reputable Company
Location: Ghana
State: Ghana
Job type: 

Full-Time

Job category: IT/Telecom Jobs in Ghana
Job Description
A reputable Pharmaceutical company is looking for a suitable dynamic, achievement-oriented person for the position of IT Manager.
Key Job Responsibilities
• Digitalize operations of the business to enhance profitability
• Create a viable E-Commerce platform for the operations of the company
• Develop and implement a well-tested Disaster Recovery Plan – DRP
• Manage information technology and computer systems of the company
• Liaise with vendors and other third parties for optimal IT solutions
• Monitor network to ensure network availability to all system users
• Institute an IT policy and ensure compliance. Take charge of IT security and governance
• Maintain firewalls and other IT infrastructure to prevent possible system intrusions and down time
• Install configure and support the organisation's local area network (LAN). Wide Area network (WAN) and internet systems
• Ensure the timely maintenance of all computer systems and networks
Qualification Required & Experience
• Bachelor of Science in Information Technology (BSc IT), Master of Science in information technology (MSc. IT) will be an added advantage with minimum of 8 years experience, 5 years of which should be in a senior management role, professional member of the institute of ICT professionals Ghana (IIPGh).
Knowledge, Skills and Competencies
• Good knowledge and appreciation of IT risks, professional ethics and standards
• Sound understanding of computers systems (software, hardware, networking) etc
• Use of appropriate technology in ensuring the security of IT system
• Knowledge of cloud platforms and technologies
• Sound decision making skills based on accurate and timely analysis
• Analytical skills and result oriented
• Excellent project management and leadership skills
• Excellent interpersonal skills
• Excellent communication skills – verbal and written
Location: Accra
Method of Application
Qualified candidates should submit their cover letter and C.V to: [email protected]
Closing Date: 13 October, 2023