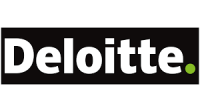 Company: Deloitte
Location: Ghana
State: Jobs in Accra
Job type: 

Full-Time

Job category: Consulting Jobs in Ghana
Job Description
Deloitte is the largest private professional services network in the world. Every day, approximately 345,000 professionals in more than 150 countries demonstrate their commitment to make an impact that matters.
Deloitte West Africa is a cluster of Deloitte offices that has joined together to provide seamless cross-border services to our clients in the region and to pass on the benefits of scale and access to resources that this organisation can generate.
In Ghana, Deloitte is one of the leading professional services organisations, specialising in providing Financial Advisory services, Risk Advisory, Audit, Tax & Regulatory, Business Process Solutions and Consulting. We serve clients in a variety of industries from financial services, to consumer business and industrial products, telecommunications, energy and resources, manufacturing and the public sector.
Our professionals are unified by a collaborative culture that fosters integrity, outstanding value to markets and clients, commitment to each other, and strength from cultural diversity. They are dedicated to strengthening corporate responsibility, building public trust, and making a positive impact in their communities. We understand that our professionals hold interests outside of the workspace and we aim to encourage work/life balance, supporting them in all aspects of their lives.
About Tax and Regulatory Services 
Deloitte offers its clients a broad range of fully integrated tax services. Our approach combines insight and innovation from multiple disciplines with business and industry knowledge to help our clients excel globally.
Our major service offerings include:
•    Business Tax
•    Transfer Pricing
•    International Tax
•    Global Employer Services
•    Tax Management Consulting
•    Indirect Tax
•    Mergers and Acquisition Tax
Method of Application

Closing Date : 24th October, 2023