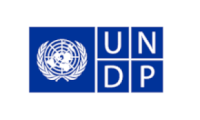 Company: UNDP
Location: Ghana
State: Jobs in Accra
Job type: 

Full-Time

Job category: NGO Jobs in Ghana
Job Description
Diversity, Equity and Inclusion are core principles at UNDP: we value diversity as an expression of the multiplicity of nations and cultures where we operate, we foster inclusion as a way of ensuring all personnel are empowered to contribute to our mission, and we ensure equity and fairness in all our actions. Taking a 'leave no one behind' approach to our diversity efforts means increasing representation of underserved populations. People who identify as belonging to marginalized or excluded populations are strongly encouraged to apply. Learn more about working at UNDP including our values and inspiring stories.
UNDP does not tolerate sexual exploitation and abuse, any kind of harassment, including sexual harassment, and discrimination. All selected candidates will, therefore, undergo rigorous reference and background checks.
UNDP is the leading United Nations organization in fighting to end the injustice of poverty, inequality and climate change. Working in 170 countries, we help nations to build integrated, lasting solutions for people and planet (learn more at undp.org , follow @UNDP). UNDP in Ghana is currently focusing its development interventions on : accountable, inclusive and responsive governance and social cohesion; and sustainable, resilient and inclusive growth and structural transformation. UNDP has incubated strategic initiatives to ensure its 'fitness for purpose' to deliver new development solutions. These initiatives include the UNDP Accelerator Lab (AccLab) Network , which serves 115 countries including Ghana . AccLabs help in tackling complex development challenges, such as youth unemployment.
Young people comprise 38% of Ghana's population , but despite investments to create employment opportunities for them, significant problems remain. Many young Ghanaians have innovative solutions to social and economic challenges, but struggle to unlock economic opportunities and create employment. About 25% of young people are not in employment, education or training (NEET). The situation is particularly challenging for marginalized groups including women, persons with disabilities (PWDs) and rural communities.
Youth-based entrepreneurship provides a route out of unemployment, but it is estimated that 74% of Ghanaian start-ups fail due to limited systems and pathways to develop and scale. There is a critical need to support young innovators and entrepreneurs to develop and scale innovative solutions and create employment opportunities. UNDP (with funding from Mastercard Foundation) is deploying a Young Africa Innovates (YAI) Programme which will develop an innovative system to generate, identify and scale youth-led solutions to spur employment, with a focus on marginalized groups.
UNDP now requires an Innovation Associate for the YAI Team.
Duties And Responsibilities
Assist with development and execution of the high level YAI Programme Implementation Plan. This will require effective collaboration and communication with YAI sub-Partners (including National Entrepreneurship and Innovation Programme (NEIP) and Ghana Federation of Disability Organizations) to integrate, coordinate and monitor sub-Partner Implementation Plans, maintain comprehensive documentation and prepare regular reports as required;
Assist with developing mitigation for potential risks that may impact different aspects of the YAI Programme. Monitor and regularly report the status of risks, including through a Programme Risk Register. This will require effective collaboration and communication with YAI sub-Partners to enable an integrated and coordinated approach to risk management;
Assist with the organization of bootcamps, learning circles, workshops and other events, by working closely with Sub-Partners;
Participate in long listing and short listing of innovators and their solutions;
Support the roll out of skills training and mentoring for innovators to enable their progression through the YAI Programme;
Undertake field trips throughout Ghana and possibly overseas, to engage directly with youth and assist with monitoring of the YAI Programme.
Institutional Arrangement
The Innovation Associate will be based in Accra and work under the direct supervision of the Head of Experimentation.
Competencies
Core
Achieve Results: LEVEL 1: Plans and monitors own work, pays attention to details, delivers quality work by deadline.
Think Innovatively: LEVEL 1: Open to creative ideas/known risks, is pragmatic problem solver, makes improvements.
Learn Continuously: LEVEL 1: Open minded and curious, shares knowledge, learns from mistakes, asks for feedback.
Adapt with Agility: LEVEL 1: Adapts to change, constructively handles ambiguity/uncertainty, is flexible.
Act with Determination: LEVEL 1: Shows drive and motivation, able to deliver calmly in face of adversity, confident.
Engage and Partner: LEVEL 1: Demonstrates compassion/understanding towards others, forms positive relationships.
Enable Diversity and Inclusion: LEVEL 1: Appreciate/respect differences, aware of unconscious bias, confront discrimination.
Cross-Functional & Technical competencies
System Thinking
Ability to use objective problem analysis and judgement to understand how interrelated elements coexist within an overall process or system, and to consider how altering one element can impact on other parts of the system.
Communication
Ability to communicate in a clear, concise and unambiguous manner both through written and verbal communication; to tailor messages and choose communication methods depending on the audience;
Ability to manage communications internally and externally, through media, social media and other appropriate channels.
Risk Management
Ability to identify and organize action around mitigating and proactively managing risks.
Project Management
Ability to plan, organize, prioritize and control resources, procedures and protocols to achieve specific goals.
Monitoring
Ability to provide managers and key stakeholders with regular feedback on the consistency or discrepancy between planned and actual activities and programme performance and results.
Working With Evidence And Data
Ability to inspect, cleanse, transform and model data with the goal of discovering useful information, informing conclusions and supporting decision-making.
Knowledge Facilitation
Ability to animate individuals and communities of contributors to participate and share, particularly externally.
Education
Required Skills and Experience
Secondary Education is a requirement.
Bachelor's degree in Social Science, Development Studies, International Relations, Business Administration or related subjects.
Experience
A minimum of 4 years' (with Bachelor's Degree) or a minimum of 7 years' (with Secondary Education) of relevant experience which includes supporting project/programme management or administration, and/or experience of working directly with young people, women, rural communities or persons with disabilities;
Excellent project management skills including developing project proposals and implementation plans, monitoring progress against plans, and identifying, documenting and reporting project risks;
Excellent communication skills (verbal and written) with ability to prepare informative, clear and concise reports, proposals and presentations for different audiences (senior, technical and non-technical);
Good analytical skills (for both qualitative and quantitative data);
Good skills in MS Word and PowerPoint software;
Experience with the innovation ecosystem in Ghana including the organization of innovation challenges, hackathons, and other innovation-focused events;
Use of data visualization software such as Excel, PowerBI and Tableau.
Required Language(s)
Proficiency in English.
Knowledge of at least one local language would be an asset.
Disclaimer
Applicant Information About UNDP Rosters
Note: UNDP reserves the right to select one or more candidates from this vacancy announcement. We may also retain applications and consider candidates applying to this post for other similar positions with UNDP at the same grade level and with similar job description, experience and educational requirements.
Non-discrimination
UNDP has a zero-tolerance policy towards sexual exploitation and misconduct, sexual harassment, and abuse of authority. All selected candidates will, therefore, undergo rigorous reference and background checks, and will be expected to adhere to these standards and principles.
UNDP is an equal opportunity and inclusive employer that does not discriminate based on race, sex, gender identity, religion, nationality, ethnic origin, sexual orientation, disability, pregnancy, age, language, social origin or other status.
Scam warning
The United Nations does not charge any application, processing, training, interviewing, testing or other fee in connection with the application or recruitment process. Should you receive a solicitation for the payment of a fee, please disregard it. Furthermore, please note that emblems, logos, names and addresses are easily copied and reproduced. Therefore, you are advised to apply particular care when submitting personal information on the web.
Method of Application
Closing Date : 30th October, 2023