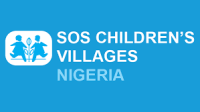 Organization: SOS Children's Villages International
Location: Tema
Grade: Level not specified – Level not specified
Occupational Groups:
Closing Date:
Job Description
SOS CHILDREN'S VILLAGES GHANA is a child welfare organization that provides a stable Family-Like Care (FLC) for children in need. We also provide social services for families at risk through our Family Strengthening Projects. Currently, we operate in four locations; Tema, Asiakwa, Kumasi, Tamale with the National Office in Accra. Applications are invited from suitably qualified and dynamic persons for appointment as:
Handyman
Duty Post: Tema
Purpose: To provide technical support to ensure the smooth running of programme activities in Tema.
Qualification and Experience
The ideal applicant must;
Hold HND in Building & Construction
Have at least 3 years relevant work experience in building construction and house maintenance
Possess some knowledge in  basic auto mechanics or vehicle maintenance
Ability to handle minor repairs on equipment and estate facilities
Ability to handle minor electrical and plumbing works
Be able to take initiative and have a sense of responsibility
Be physically and mentally fit
Be patient, honest and very respectful
Be able to work for long hours and on weekends when the need arises.
Possess good writing skills with a flair for the needs and development of children.
Have a strong cultural awareness, able to work with people from different cultural backgrounds.
Be a team player, have strong collaborative skills and able to relate with children, youth & all levels of coworkers
At SOS Children's Villages Ghana we believe in creating an inclusive and diverse workplace. Our hiring process is based on skills, qualification and experience. We have a strict zero-tolerance policy for discrimination, harassment or bias of any kind. We are committed to providing a safe and inclusive environment for all.