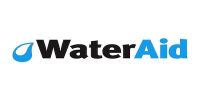 Organization: WaterAid
Location: Accra
Grade: Mid level – Mid level
Occupational Groups:
Closing Date:
Job Description
About WaterAid
It's hard to believe that today 844 million people do not have clean water and 2.3 billion do not have a decent toilet – around 1 in 3 of the world's population. Every two minutes a child under five dies from diarrheal diseases caused by poor water and sanitation.
Join WaterAid as our Funding Manager to change normal for millions of people so they can unlock their potential, break free from poverty and change their lives for good. On top of that you'll be joining a 2020 Great Place to Work® award-winning organisation.
About the Team:
The Funding Manager plays a crucial role within the WaterAid Ghana team. Reporting to the Country Director and working closely with the Senior Management Team (SMT), this position ensures alignment with WAG's strategic objectives. The Funding Manager strategically deploys financial resources to effectively advance the organization's mission and vision. The role collaborates with all key departments, fostering synergy between fundraising efforts and the broader strategic goals and advocacy priorities of WaterAid. The Funding Manager reports directly to the Country Director, who provides leadership for the successful execution of business development strategies and initiatives. Additionally, the Funding Manager will collaborate closely with Regional and Global Funding teams across the Federation.
About the Role:
The Funding Manager plays a pivotal role within the Institutional Funding and Partnerships structure of the organisation, driving the fulfilment of WaterAid's strategic objectives. The core mission of this role is to engage with both new and existing institutional donors, facilitating the acquisition and responsible stewardship of resources. In doing so, the Funding Manager empowers WaterAid to deliver outstanding programs that contribute to the realization of the ambitious Accelerate 2030 goals, as outlined in WaterAid's global strategy.
Working within the WaterAid Ghana Country Program this role focuses on establishing and nurturing relationships with priority donors, cultivating consortium partnerships, and crafting or coordinating compelling proposals for strategically significant funding opportunities. The Funding Manager operates as a catalyst for best practices in the bidding process, contributing specialized expertise across disciplines and functions. By actively engaging in business development activities, the incumbent ensures that WaterAid Ghana is well-equipped to secure funding, forge impactful partnerships, and ultimately transform the lives of those we serve through sustainable WASH initiatives.
Key Accountabilities:
1. Programme Funding Strategy:
Develop and implement a programme funding strategy to achieve sustainable income growth for WaterAid Ghana (WAG) in alignment with its strategic and operational objectives. A key part will be Lead the formulation of a comprehensive business development strategy and action plan based on existing donor scoping and funding plans. (15%)
2. Key Stakeholder Relationship Management:
Take the lead in establishing and nurturing relationships with key stakeholders including donors, partners, and funding teams across the WA Federation to position WAG strategically for funding opportunities. The Funding Manager will be responsible for collecting and disseminating intelligence on the funding landscape and upcoming opportunities. (25%)
3. Bid Development:
Managing the bid development process for technical and narrative proposals, including budget development in close collaboration with Programme, Research and Policy Team, PODD, and Finance Teams. (25%)
4. Restricted Income Management:
Lead and ensure compliance with WaterAid's Restricted Income Management System (RIS). (10%)
5. Donor Compliance:
Support the Country Director to maintain an overview of all grants, monitor implementation schedules, adhere to reporting timelines, and ensure compliance with grant agreements and contractual obligations. (15%)
6. Capacity Building:
Develop the capacity of the CP (Country Programme) team in programme funding, donor landscape understanding, and trends through briefings, seminars, and routine advice. (10%)
To be successful, you will need the following:
Essential Skills:
Strategic Thinking: Demonstrate strong strategic, analytical, and systems thinking skills with the ability to solve complex problems and envision the bigger picture.
Relationship Management: Possess excellent relations management abilities, with the capacity to engage effectively with individuals at all levels, both internally and externally. Approach relationships strategically.
Proposal Development: Exhibit demonstrated experience in leading and producing competitive applications and proposals in programming contexts similar to WaterAid Ghana.
Budget Development: Have demonstrated experience in developing budgets for various donors, including USAID, EU, BGMF, and GAC, with experience in cooperative agreement/grant and contract mechanisms highly desired.
Donor Knowledge: Display comprehensive familiarity with the technical and cost requirements of key institutional donors such as USAID, CDC, and the Department of State.
Negotiation: Exhibit excellent negotiation skills, enabling effective collaboration and agreement among diverse stakeholders.
Communication and Presentation: Have strong communication and presentation skills, ensuring the clear and compelling conveyance of ideas and proposals.
Proactive and Results-Oriented: Proactively tackle challenges, showcase resourcefulness, and maintain a solutions-oriented and results-focused approach.
Qualifications: Hold a master's degree in international development, international relations, or a related field.
International Development Experience: Possess a minimum of five years of international development experience.
Desirable skills
Competitive Positioning: Demonstrate experience in utilizing diverse and proactive strategies to competitively position an organization for new funding opportunities and productive institutional relationships.
USAID Funding Mechanisms: Possess knowledge of and experience with both USAID RFP and RFA funding mechanisms, highly desirable.
Team Collaboration and Coordination: Demonstrate a strong ability to collaborate effectively with various departments, particularly finance and program teams, as well as external stakeholders, to coordinate proposal development and related activities.
Communication and Deadline Management: Proficiency in clear and smooth communication is crucial for successful interactions. The role may not involve direct team management, but it requires the capability to work seamlessly under pressure and meet tight deadlines while maintaining exceptional communication standards.
Training Facilitation: Have experience in developing content for and facilitating training sessions related to key business development practices. Knowledge of adult learning approaches is desired.
WaterAid Knowledge: Knowledge of WaterAid Program Aims and safeguarding principles is a plus.
Click on 'Apply' to download the full job description.
How to Apply:
If you are interested in the position and have the right skills and attributes, send your application before 23:59 on 7th October 2023, to [email protected], mentioning the role title as the subject of the email.
Only candidates shortlisted for interviewing will be contacted.
Our Commitment
An inclusive workplace:
We are committed to being an organisation where everyone is included, respected, and empowered to be their best. We represent and celebrate our staff, partners and everyone we work with, and create a culture where everyone can reach their full potential.
Equal opportunities:
We are an equal opportunity, disability-confident employer and are dedicated to achieving the highest standards of diversity, equity and inclusion. We welcome applications from people of all backgrounds, beliefs, customs, traditions and ways of life. This includes, but is not limited to, race, gender, disability, age, sexual orientation, religion, national or social origin, health status, and economic or social situation.
Safeguarding:
We are also committed to protecting everyone we come into contact with. We have a zero-tolerance approach to abuse of power, privilege or trust across our global work, and any form of inappropriate behaviour, discrimination, abuse, bullying, harassment, or exploitation. Safeguarding the people and communities we work with, our staff, volunteers and anyone working on our behalf is our top priority, and we take our responsibilities extremely seriously. WaterAid is an equal opportunities employer and positively encourages applications from suitably qualified and eligible candidates regardless of sex, race, disability, age, sexual orientation, gender reassignment, religion or belief, marital status, or pregnancy and maternity. We particularly encourage applications from women who are underrepresented at this level in the organisation.