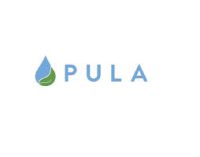 Job Description
Responsibilities:
Conducting Field Agent Training
Help set project budgets, record keeping for expenses and reconciliation against the budget for each project
Farmer sensitization
Set work plan with FAM and conduct farmer trainings
Organize and conduct Training-of-trainer sessions with local counterparts and/or client staff
Submit reports within 5 working days on training outcomes, including photos and participant feedback
Manage training budget and provide proof of activities and expenditures
Collect participant data which is accurate and complete
Evaluate end of season performance of field agents
Field management support for crop cut exercise.
Field Agent audits: 4x per week visit and audit report.
Review submitted data on Mavuno web app daily to check received reports performance and verify correct data is submitted (no missing data, incorrect photos, misreported yields).
Lead weekly data review and work planning meetings with field agents
Weekly performance review against work plans and review data collected by field agents for quality; audit and retrain field agents with flagged data or missed work plans.
Investigate any anomalies in inconsistencies in Field Agent data.
Handling and resolving customer complaints from farmers and stakeholders as needed
Report to supervisor (Field [associate] Manager) weekly on progress, wins and blockers
Coordination with client field staff and insurance auditors to facilitate visits
Report all incidents (localized risk ex. Fire, flooding, pests; client or farmer coordination issues; etc)  using the appropriate form with supporting information in 5 working days or less.
Conduct refresher training when needed on topics identified as unclear to s and for Field Agents who are struggling
Support Pula mobile app installation and troubleshooting.
Resolve any queries from the data or payout team on data points within 48 hours.
Evaluate end of season performance of Field Agents

Qualifications and Competencies:
A diploma in Agricultural Economics, Agribusiness, Business/project management or related field.
Experience with (2 years) and proven skills in working with clients, project teams,  farmers, field teams and agro dealers.
Experience in data collection and data management.
Skills to interact with clients, farmers, field teams and agro dealers.
Ability to work independently in a multi-disciplinary, multi-institutional, and  multicultural environment
Excellent communication and organizational skills
Intermediate Excel skills is an added advantage .
Summary
Under the direct supervision of the Field Associate Manager, the Field Coordinator shall provide full support to the field team with all necessary project activities to ensure maximum efficiency on the ground. The ideal candidate learns quickly, is resourceful and has experience managing teams and running a field project.
Minimum Qualification:

 

Diploma

Experience Level:

 

Entry level

Experience Length:

 

2 years
Method Of Application