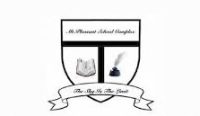 Job Description
Position : Experienced Full Time French Teacher Required
Experienced Staff Wanted – Mt. Pleasant School in Awoshie, Accra currently has vacancy available for an experienced dedicated Full Time French Teacher. 
Required profile for job ad : Experienced Full Time French Teacher Required
Requirements
You should be able to commute easily to the school for punctuality reasons.
Thanks in advance.
You must live in the Awoshie,
Kwashieman catchment area for punctuality reasons.
You must have at least 3 years experience and can teach to JHS3 level.
Job criteria for job ad : Experienced Full Time French Teacher Required
Job category :
Industries :

Education, training

Government services

Services other

Social, public and human services

Temporary work, recruitment

Employment type :
Region :
City :
Accra
Experience level :
Educational level :
Spoken language :
Key Skills :