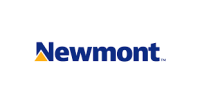 Company: Newmont Mining Corporation
Location: Ghana
State: Ghana
Job type: 

Full-Time

Job category: Engineering Jobs in Ghana
Job Description
Newmont Mining Corporation is a leading global gold producer with key assets in Nevada, Peru, Australia, Ghana and Suriname.
Newmont's Africa Operations holds two gold mining operations in Ghana: the Ahafo Mine located in the Brong-Ahafo region and the Akyem Mine located in the Eastern region. There is also near mine exploration and development focus in Ghana to annually replace gold reserves. Newmont Africa also has early-stage exploration programs in the African countries of Ethiopia and Morocco.
Our Africa operations employ approximately 5,900 employees and contractors, with the majority working at the Ahafo Mine. We offer an unparalleled blend of opportunity and career satisfaction with all the benefits you would expect from a global company. This, combined with our growth opportunities, makes Newmont a great company to work.
Our Akyem and Ahafo mines have made significant sustainable community development investments in our host communities. These include establishing Development Funds at our Akyem and Ahafo operational areas with each mine contributing US$1 per ounce of gold sold and 1% of net pre-tax annual profit into its community development fund.
The only gold company listed in the S&P 500 index, Newmont in 2007 became the first gold company selected to be part of the Dow Jones Sustainability World Index. Newmont's industry leading performance is reflected through our Africa operations' high standards in environmental management, health and safety for our workforce and creating value and opportunity for our employees, host communities and Newmont's shareholders.
About This Role
To perform activities regarding environmental monitoring, laboratory activities, concurrent reclamation and waste management to ensure all related environmental policies, procedures and standards, Ghanaian laws and regulations as well as Newmont Corporate Environmental Standards are complied with always.
In This Role You Will
Environmental Monitoring
Conduct in-house laboratory analysis.
Undertake surface and groundwater related monitoring activities including field parameters.
Conduct and document calibration of field sampling equipment daily.
Conduct inspection of monitoring sites and report findings to supervisor.
Conduct inventory of laboratory reagents and meters and report to Supervisor.
Assist in measurements of rainfall data and download weather station data for input.
Undertake air quality monitoring of PM2.5, PM10 and TSP and other related gases (e.g. NOX, SOX, CO etc.).
Monitor blasting activities on site and report calibration due date of blast and noise monitoring equipment to Supervisor.
Monitor day and night noise as scheduled with the assistance of Supervisor.
Assist in the operation, monitoring and discharge of ECD'S, WSF and in-pit sumps.
Assist with ecological management of water bodies.
Operate the pump hoist rig for groundwater monitoring.
Waste Management
Operate the Integrated Waste Management Facility and waste trench to ensure waste is stored correctly, treated and disposed of according to NGRL policy.
Operate incinerator, compost and other waste equipment.
Inspect and receive hazardous and non-hazardous waste to comply with standards and regulation.
Provide inventory of waste received at the waste facilities to supervisor.
Maintain data and basic records of waste at the waste management facilities.
Collect waste samples for laboratory analysis.
Concurrent Reclamation
Assist in slope stabilization and revegetation of disturbed land.
Assist in the placement and installation of sediment control Best Management Practices (BMPs) and conduct corrective actions on areas demonstrating tendency for erosion.
Carry out maintenance activities in established nursery to support revegetation of reclamation areas.
Assist in the maintenance of reclaimed areas to achieve success criteria.
Operate Hydroseeder equipment according to procedures applicable to a given soil type or slope angle.
Collect monitoring data related to revegetation dynamics, soil characteristics, and optimization of plant growth.
General Environmental Management
Participate in Environmental inspections, audits and drills.
Participate in Environmental data tracking and verification process.
Safety
Report all incidents and accidents in the work group to enable management to identify areas for improvement in work practices.
Demonstrate leadership in safety and comply with Newmont Africa Health and Safety policies and procedures that involve but are not limited to Safety inspections, Safety Training, Annual Refresher, Safety Interactions, Incident Reporting and Investigation etc.
Present information accurately at safety/environment meetings.
Working Conditions
The position is located in the Akyem mine site.
The incumbent will come into contact with hazardous elements from waste disposed at the waste facilities and chemicals from laboratory. Biological and chemical hazards (conditions) have been identified and measures put in place either to eliminate or mitigate.
The incumbent will mainly be a field worker conducting environmental monitoring, concurrent reclamation works and waste management activities.
Your Training, Skills And Experience Checklist
Diploma in Chemistry, Natural Resources Management or Environmental Science, Engineering related fields.
Experience
Minimum of 3 years' environmental experience working in the mining or related industrial operations.
Technical Skills
Interpersonal skills (interacting with diverse functional and cultural backgrounds).
Communication (written and verbal) skills.
Reporting skills.
Computer literacy skills – MS Office (Word, Excel, PowerPoint and Outlook).
Behavioural Attributes
Act professional and show respect.
Assertive and influential.
Customer focused.
High level of integrity and trustworthiness.
Always maintain confidentiality.
Reliable and independent.
Safety conscious.
Show initiative, be results driven and proactive.
We understand no candidate will meet every single desired qualification. If your experience looks a little different from what we've identified and you think you can bring value to the role, we'd love to learn more about you!
Our business success comes from the accomplishments and well-being of our employees and contractors. Our goal is to build a workplace culture that fosters leaders and allows every person to thrive, contribute, and grow. We are committed to selecting and developing our employees, and to establishing a work environment where everyone can take an active part in reaching our strategic goals while feeling a sense of pride in working at Newmont.
Newmont seeks to recruit, hire, place and promote qualified applicants, meaning applicants who meet the minimum requirements of the position, without regard to personal characteristics such as gender, race, nationality, ethnic, social and indigenous origin, religion or belief, disability, age or sexual orientation or any other characteristic protected by applicable law. As part of our diversity efforts. females are encouraged to apply.
Method of Application

Closing Date : 30th October, 2023