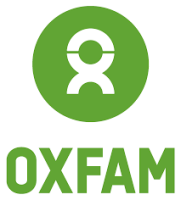 Company: Oxfam
Location: Ghana
State: Ghana
Job type: 

Full-Time

Job category: Driving Jobs in Ghana
Job Description
The Logistics and Admin Team sits within the wider business systems and operations team, with overall responsibility to provide professional finance, administrative, logistics and IT management service delivering proactive and people-centred solutions for resolving issues. This includes ensuring that the business services operational requirements are effectively managed to deliver organisational results, which are focused on developing capacity and expertise of partner organisations to enable Oxfam in Ghana deliver on the Country Strategy.
Job PurposeThe role is to support the country office with transportation. Timely maintenance of office vehicles and ensuring a monthly reporting status is update on all the office vehicles. Responsible for managing the stocks with regards to fuel and lubricants.The following aim to provide a clear sense of the nature and scope of the Operations Support – Driver role:
Carry out clearly defined tasks laid down by managers / supervisors.
Tasks are routine but may require the use of some initiative and/or basic planning.
To be responsible for the proper management of the vehicle under direct control.
Carry out tasks with due regard to health and safety standards and guidelines.
Impact is on own team/process.
Key Responsibilities
Drive all staff on official rounds within and outside Accra when practicable.
Provide support to the Office Assistant in running Administrative errands – i.e. Post Office, Utility Bills, making various payments etc.
Conveying company visitors from the Airport to their hotels (or other destinations) and vice-versa – where applicable.
Maintenance of office cars:

Ensuring their cleanliness.
Servicing on time to ensure they are in good condition all the time.
Filling and analysis of log-books appropriately as input to the monthly financial reporting.
Checking the right levels of fuel, water, lubricants, etc. when necessary.

Man the front desk in the absence of the Administrative and Office Assistants.
Assist with banking assignments when necessary.
Performance of other ancillary duties assigned by the immediate supervisor or management
Essential EXPERIENCE, KNOWLEDGE & COMPETENCIES
Basic academic qualification along with technical training with regards to maintenance of vehicles, with a minimum of 3 years of excellent driving skills.
Demonstrate strong defensive techniques when on duty.
Ability to write clearly and communicate effectively in English.
Ability to recommend where spares can be purchased. Keep a check and come up with formats for logbooks, monthly reports.
Show some level of initiative and drive.
Able to follow up on instructions.
Strong sense of personal responsibility.
Ability to drive long distances.
Desirable
Experience in a similar position with a development organisation
Working proficiency in French and Ghanaian languages is highly desirable.
Method of Application
CLICK TO APPLY
Closing Date : 24th October, 2023