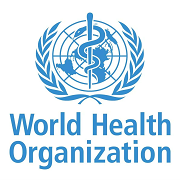 Job Description
The World Health Organization (WHO) is seeking a dedicated and experienced Administrative Assistant to join our team in Accra, Ghana. Related to jobs in Ghana
Position: Development Assistance – Administrative Assistant (G-5 Contract)
Location: Accra, Ghana
Salary: The salary for this job is competitive and exceeds 1,109 USD, as per the minimum requirements for a G-5 contract in Accra, Ghana.
Position Overview:
This position is a G-5 General Service contract, primarily intended for nationals, and it offers an attractive salary package in accordance with WHO guidelines.
Key Responsibilities:
As a Development Assistance – Administrative Assistant, you will play a crucial role in supporting WHO's mission and activities in Accra, Ghana. Your responsibilities will include, but are not limited to:
Administrative Support: Provide administrative and clerical support to ensure the efficient operation of the office. This includes handling correspondence, filing, data entry, and maintaining office supplies.
Meeting Coordination: Assist in organizing meetings, workshops, and conferences, which may involve logistical arrangements, invitations, and documentation preparation.
Communications: Draft and edit routine correspondence, reports, and documents. Ensure clear and effective communication with internal and external stakeholders.
Record Keeping: Maintain accurate records and databases, ensuring that information is up to date and easily accessible.
Financial Support: Assist in financial transactions, such as processing travel claims and monitoring budgets.
Information Management: Manage information and documents, ensuring confidentiality and security.
Other Duties: Undertake any other relevant tasks as assigned by supervisors.
Qualifications and Experience:
A minimum of five years of relevant administrative or secretarial experience, depending on education.
High school diploma or equivalent is required. Additional qualifications in administrative or office management are a plus.
Language Skills:
Proficiency in English is essential, as it is the working language of WHO.
Competencies:
Excellent organizational and time management skills.
Strong communication and interpersonal abilities.
Proficiency in computer applications, including MS Office.
Salary:
The salary for this G-5 contract in Accra is competitive and exceeds the minimum requirements, with a minimum salary of 13,024 GHS (~1,109 USD) as stipulated by WHO guidelines. Please note that the actual salary may vary depending on the organization's specific salary scale.
Join WHO:
If you are a highly motivated and experienced administrative professional looking to contribute to global health initiatives, we encourage you to apply. Join WHO in Accra, Ghana, and be part of a dynamic team working to make a positive impact on public health worldwide.