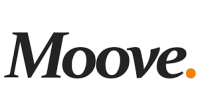 Company: Moove
Location: Ghana
State: Ghana
Job type: 

Full-Time

Job category: Customer Service Jobs in Ghana
Job Description
Moove is on a mission to build the largest mobility fintech for emerging markets. Our starting point is a technology-enabled lending model to radically transform the availability of auto finance and vehicles for on-demand ridesharing services across tier 1 African cities. By doing so, Moove is creating sustainable jobs for mobility entrepreneurs in the mobility sector.
About The Role
As a Customer Success Executive at Moove, you will play a key role in ensuring our clients' satisfaction and success. Your responsibilities will include building strong relationships with customers, understanding their needs, and proactively addressing any issues or concerns. You will work closely with cross-functional teams to deliver solutions, provide product insights, and contribute to the overall growth of client accounts. This role offers an exciting opportunity to foster client engagement, promote retention, and contribute to the continuous improvement of Moove's products and services.
What You'll Be Doing

Monitoring drivers' performance.
Conducting daily check-in on drivers' pulse.
Supporting drivers.
Solving driver's issues while drivers are in transit.
Receiving inbound calls from drivers.
Making outbound calls to drivers.
Conducting driver survey.
Compiling data from drivers survey
Accountability of all Moove vehicles
Ensuring that drivers obey rules and regulations as laid down by the company.
Ensuring that drivers get the right information from the company.
What You Will Need For This Position

Degree in any discipline.
1-year experience in customer care/support roles.
Experience in the transportation industry is an added advantage.
Proficient in the use of Microsoft Suites (Excel).
Ability to manage people.
The candidate must possess an eye for details.
Key Metrics

Daily retention targets as % of return walkins
Weekly churn targets
Daily Ticket resolutions for DPs basis physical and remote interactions
Daily Driver performance basis supply hour and trip targets of the city
Daily helping DPs increase earnings if SH is at optimal level, monitored via week on week DP earnings
Overall DP portfolio monitoring basis allocated count of DPs
Who You'll Be Working with:
Directly reporting to our City Fleet Manager, and closely working with our Operations Team.
About The Team
Our team is collaborative, positive, curious, and engaged. We think fast, work smart, laugh often, and are looking for like-minded people to join us in our mission to disrupt vehicle ownership and make financial freedom within reach.
Moove is strongly committed to diversity within its community. The Company's approved Employment Equity Plan and Targets will be considered as part of the recruitment process. As an Equal Opportunities employer, we welcome people from all backgrounds who seek the opportunity to help build a future where everyone and everything can move independently.
Pre-hiring Notice: Moove relies on the accuracy of information contained in employment applications, as well as the accuracy of other data presented throughout the hiring process and during employment. Any misrepresentations, falsifications, or material omissions in any information or data provided by an applicant may result in the applicant being excluded from further consideration for employment or if an individual has already been hired, termination of employment.
EEO Statement: Moove is an equal opportunity employer and does not discriminate on the basis of gender, race, sexual orientation, marital status, religion, political affiliation or any other protected characteristic.
Moove: Moove is a mobility asset finance company and Uber's preferred fleet partner across Sub-Saharan Africa. Our Vision is to democratise financial services to make our customers more productive and successful. Our Core values are Compassion, Excellence, Innovation, Teamwork, Trust and Ownership.
Method of Application
CLICK TO APPLY
Closing Date : 24th October, 2023