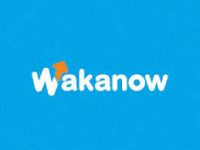 Company: Wakanow
Location: Ghana
State: Jobs in Accra
Job type: 

Full-Time

Job category: Customer Service Jobs in Ghana
Job Description
The Customer Care Representative is responsible for handling all customer enquiries including but not limited to reservations and payment confirmation for all flight and non-flight products.
Respond to all telephone inquiries regarding booking of travel reservations Identify products and sales opportunities that fit customers travel needs.
Make alternative booking arrangements if changes arise before or during the trip
Assist with meeting sales quotas and service objectives by cross-selling suitable Wakanow products and services
Advise clients on suitable options for domestic or international destinations, tours, accommodation, transport, insurance and fares
Preparing customized itineraries to suit the clients' preferences and budget
Create and update electronic records of clients
Make and confirm bookings online
Issue tickets or relevant documents
Provide up to date advice on travel regulations including visa and medical requirements, baggage limits, safety and local customs
Modify existing bookings to suit change in clients' circumstances
Research destinations and keep self-up to date with travel industry newsEscalate reoccurring issues and proposing solutions to solve solutions.
Requirements
Travel Agency experience
Good communication skills
Good experience of GDS; Amadeus, Sabre or Galileo
Method of Application
CLICK TO APPLY
Closing Date : 15th October, 2023