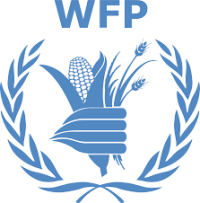 Organization: WFP – World Food Programme
Location: Accra
Grade: Consultancy – International Consultant – Internationally recruited Contractors Agreement
Occupational Groups:

Design (digital, product, graphics or visual design)

Closing Date: 2023-10-11
Job Description
ABOUT WFP
The United Nations World Food Programme (WFP), a highly prestigious, reputable & world's largest humanitarian organization, operates in more than 120 countries and territories, bringing life-saving assistance in emergencies, building pathways to peace, stability, and prosperity for people recovering from conflict, disasters and the impact of climate change and supporting sustainable and resilient livelihoods for a world with zero hunger. At WFP, people are at the heart of everything we do, and the vision of the future WFP workforce is one of diverse, committed, skilled, and high-performing teams, selected on merit, operating in a healthy and inclusive work environment, living WFP's values (Integrity, Collaboration, Commitment, Humanity, and Inclusion) and working with partners to save and change the lives of those WFP serves.
To learn more about WFP, visit our website: UN World Food Programme (WFP), and follow us on social media to keep up with our latest news:  YouTube, LinkedIn, Instagram, Facebook, Twitter.
BACKGROUND AND PURPOSE OF THE ASSIGNMENT:
The United Nations World Food Programme is the world's largest humanitarian agency fighting hunger worldwide. The mission of WFP is to help the world achieve Zero Hunger in our lifetimes. Every day, WFP works worldwide to ensure that no child goes to bed hungry and that the poorest and most vulnerable, particularly women and children, can access the nutritious food they need.
WFP is working with the Government of Ghana to accelerate the attainment its vision of self-reliance beyond aid, articulated in the Ghana Beyond Aid (GBA) and the Ghana COVID-19 Alleviation and Revitalization of Enterprises Support (Ghana CARES) Obaatanpa  Programme. Through the Country Strategic Plan (2019 to 2023), WFP is supporting national development with an integrated food systems and nutrition programme which hinges on private sector participation in the prevention of malnutrition, transformation of agricultural value chains, strengthening of social protection programmes and strengthening early warning, disaster preparedness and response systems.
To further harness its collaboration with the Government of Ghana, the World Food Programme is preparing the second edition of its multi-year Country Strategic Plan (2G-CSP) from 2024 to 2028. Under the direct supervision of the Deputy Country Director, the incumbent will provide support with the conceptualization of ideas and characters that creatively articulates the 2G-CSP, including flagship initiatives/activities captured in its strategic outcomes, through storytelling, to enhance visibility, advocacy and resource mobilization.  
ACCOUNTABILITIES/RESPONSIBILITIES:
Design models, backgrounds, sets, characters, objects and the animation environment relevant to activities in the 2G-CSP.
Collaborate with internal and external stakeholders to develop storyboards for 2G-CSP activities; manage the timing and pace of animation characters or objects to align with soundtrack, voiceover, and other audio requirements, in line with project goals and deadlines.
Use graphics design software to support the preparation of animated videos, PowerPoint presentations, briefs, and reports, ensuring alignment with the corporate communications strategy and WFP strategy, to support advocacy and fundraising activities.
Develop, maintain, and update an appropriate work plan for the assigned area, in order to maintain and enhance the visibility and reputation of WFP.
Support the production of donor specific visibility content including, videos and audio for use across a range of integrated online platforms, in order to support global and country fundraising activities, ensuring consistency with corporate messages
Other duties as required. 
DELIVERABLES AT THE END OF THE CONTRACT
Animated videos (Disaster Risk Financing), Revised PowerPoint presentations (CSP presentations, donors, thematic SOs), briefs and reports (evidence generation, CSP, thematic SOs), Awareness and sensitization raising materials (posters, fliers etc.) 
Education:
Advanced university degree recognized by https://www.whed.net/home.php) in fields related to the visual arts, communication, journalism, photography, fine arts. Specialised training and / or certificate in video, photographic, digital content production will be an asset or First University degree in the same disciplines with additional years of relevant work experience and/or training.
Should you not find your university degree in this link kindly note that it will be your responsibility to obtain a formal letter from your Ministry of Education stating their recognition of the university and degree.
Experience:
A minimum of Five (5) years post-graduate professional experience in multimedia journalism, photography, videography, visual storytelling, writing. A good understanding of the socio-political, cultural, and environmental context of West Africa is desirable.
Languages:
Fluency (level C) in English Language.
TERMS AND CONDITIONS
This is a Regular Consultancy Contract. A Regular Consultancy Contract is offered for a maximum period of 11 months after which the consultant will proceed on one (1) month mandatory break-in- service and will have the contract renewed when his/her services are still required and paid at the agreed monthly salary.
 WFP Value Proposition. What we promise our candidates
Meaningful and impactful careers – Our day-to-day work makes a difference in the lives of the people we serve.
Continuous learning and training – We provide learning tools for our staff to continually develop their careers.
Multicultural and stimulating working environment – We encourage gender and cultural diversity to make our teams stronger.
Deadline for application: 10th October,2023
 PLEASE READ THIS BEFORE YOU APPLY
All employment decisions are made based on organisational needs, job requirements, merit and individual qualifications. WFP is committed to providing an inclusive work environment free of sexual exploitation and abuse, all forms of discrimination, any kind of harassment, sexual harassment, and abuse of authority. Therefore, all selected candidates will undergo rigorous reference and background checks.
 No appointment under any kind of contract will be offered to members of the UN Advisory Committee on Administrative and Budgetary Questions (ACABQ), International Civil Service Commission (ICSC), FAO Finance Committee, WFP External Auditor, WFP Audit Committee, Join Inspection Unit (JIU) and other similar bodies within the United Nations system with oversight responsibilities over WFP, both during their service and within three years of ceasing that service.
Female applicants and qualified applicants from developing countries are especially encouraged to apply.  WFP has zero tolerance for discrimination and does not discriminate on the basis of HIV/AIDS status.
 Selection of staff is made on a competitive basis, and we are committed to promoting diversity and gender balance
WFP will not request payment at any stage of the recruitment process including at the offer stage. Any requests for payment should be refused and reported to local law enforcement authorities for appropriate action.
WFP has a zero-tolerance approach to conduct such as fraud, sexual exploitation and abuse, sexual harassment, abuse of authority and discrimination.
All selected candidates will be expected to adhere to WFP's standards of conduct and will therefore undergo rigorous background verification internally or through third parties. Selected candidates will also be required to provide additional information as part of the verification exercise. Misrepresentation of information provided during the recruitment process may lead to disqualification or termination of employment.
Special recommendation:
Before you apply, please update both (i) your on-line profile and CV and ensure that they have correct and accurate information (ii) your CV should include your employment history, academic qualifications, and language skills.  Please avoid tables and pictures in your CV.