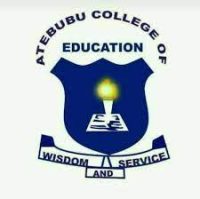 Job Description
The Council of Atebubu College of Education, Atebubu, in the Bono East Region announces that the following positions in the College:
THE COLLEGE SECRETARY
Responsibilities and Duties:
The College Secretary is the Head of the College Secretariat.
• He/She shall assist the Principal in the administration and management of the College.
• He/She is the Secretary to the College Council, all Committees of Council as well as Statutory Committees of the College.
• It shall the responsibility of the Secretary to ensure the functioning of all Boards and Standing Committees of the College.
• The Office of the Secretary is in charge of all administrative, secretarial and personnel matters of the College.
• The Secretary shall be the Chief Administrative Officer of the College and is answerable to the Principal in the discharge of the duties of the Secretary to the College.
Qualification Required & Experience
• Applicant must hold a good first degree and a postgraduate degree preferably in Administration and Management related areas.
• He/she must have served as a Deputy Secretary in a College of Education or comparable position in a similar institution/organization for at least four (4) years
Location: Bono East Region
Method Of Appicalion 
Interested persons applying for any of the positions should attach the under listed to their application letters.
• Eight (8) copies of current Curriculum Vitae (CV)
• Eight (8) photocopies of all relevant Certificates (the original shall be inspected at the interview).
• Sealed letters of recommendation from two (2) referees.
• Eight (8) copies of a two-page type-written statement of your hopes and aspirations for the College and how you would help to achieve them.
All applications must reach the following address:
THE CHAIR OF SEARCH COMMITTEE OF
ATEBUBU COLLEGE OF EDUCATION
DEAN'S OFFICE
FACULTY OF ELECTRICAL AND
COMPUTER ENGINEEREING
KNUST
PMB UPO
KUMASI
Closing Date: 31 October, 2023