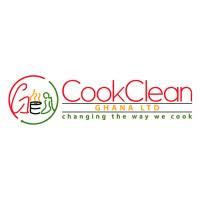 Company: CookClean Ghana LTD
Location: Ghana
State: Ghana
Job type: 

Full-Time

Job category: Sales/Marketing Jobs in Ghana
Job Description
Salary: GHC 5000 (Competitive salary dependent on ability and experience)
Position: Chief Business Development Officer
About Us:
Our mission is to protect the environment and improve the livelihoods of low-income families in Ghana through clean energy projects that reduce carbon emissions.
We generate carbon emission reductions from household energy projects that improve living conditions in the less-developed communities we serve. We leverage the financial returns from these projects to benefit local people.
Typical our projects involve developing carbon offsets for projects that scale the sales and distribution of efficient appliances such as institutional cook stoves. We work with carbon finance investors, carbon project developers, implementing partners, philanthropists and NGOs to quantify the carbon emissions reduced by our projects and to generate and verify carbon offsets, both Climate Mitigation Outcomes and VERs certified as ITMOs (International Transferable Mitigation Outcomes).
Job Description:
We are seeking a highly motivated and experienced Chief Business Development Officer
to create documentation and manage the approval process of enlisting Senior High Schools and Ghana School Feeding Programme Schools into the Ghana Green School Project for generation of carbon emissions reduction projects through the use efficient and improved institutional stoves.
The position requires strong organizational, writing, data collection experience, as well as excellent analytical skills, and practical business thinking.
KEY RESULTS AREAS:
1)     Coordination with our 'implementation' team for the successful, Validation, Registration and enrolment of schools and other institutions of the projects.
2)     Significant interaction with our client base, as well as maintaining good client relationships and furthering business development.
3)     Keeping updated and delivering information regarding monitoring, fuel use, school cooking related information (cost of fuel, cookstove in use, cooking fuel budget of schools.
4)     Working with project partners and third parties to prepare project, Kitchen Performance Test, Field survey, validation and verification.
5)     Working with the installation teams; by drawing installation planning and providing minutes of his interaction with schools
6)     Provide visiting reporting of the schools visited within 2 days after such visit
7)     Data Analysis and Gathering.
8)     Soliciting orders for biomass fuel produced by CookClean as alternative to the schools.
SKILLS / KNOWLEDGE / EXPERIENCE:
(a)   Degree or higher in Environmental Sciences, Environmental Engineering or similar related to energy and climate change or a closely-related field;
(b)   Strong understanding of the Global Carbon Market in particular the CDM
(c)   Minimum 2 years' experience with project development, implementation and management;
(d)   Experience in working with schools and communities is advantageous
(e)   Excellent communication and coordination skills
(f)     Working knowledge in Microsoft Office specially Microsoft Excel;
(g)   Fluency in English and local languages.
(h)   Ability to travel to project locations (high frequency)
Method of Application
CLICK TO APPLY
Closing Date : 30th September, 2023