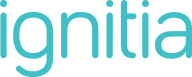 Description
Ignitia AB has developed a highly accurate weather model to help small-scale farmers in West Africa manage their daily activities to predict water availability and improve their yields to optimize food production.
Working in partnership with major telecom, Ignitia is a high-technology company and social enterprise that has recently developed the world's first highly accurate tropical weather forecast model. We benefit small-scale farmers in West Africa by sending a daily forecast via SMS, provided in partnership with major telecommunication firms.
We started in 2010 as a new research team in physics and meteorology, gathered from different renowned universities and research institutions, such as NASA. We set out to tackle the difficult problem of accurately predicting weather in the tropics.
For the first time, rural small-scale farmers in West Africa were the first clients of a major technology innovation. We like that … and we're just getting started!
WHY IGNITIA?
The current food system contributes to roughly a quarter of greenhouse gas emissions and is ill-equipped to meet rising global food demand in a socially and environmentally sustainable way. At the same time, small-holder farmers, who produce most of the world's food, are often amongst the world's poorest and most vulnerable to the effects of climate change. We are working to change this. Ignitia has developed the world's first and most accurate tropical weather forecasting model to benefit both small-scale farmers and agribusinesses. By providing hyper-local, highly accurate climate and weather information services, farmers make improved decisions that directly impact yield and productivity. We are a high-tech social enterprise that leverages advanced technologies to provide a unique and valuable means for farmers, agribusinesses, and organizations in emerging markets to stabilize operations, mitigate risks, build resilience, and maximize profits. Ignitia is a low-ego, high-energy environment. We don't have multiple management layers and we are not into red tape or office politics. We have some of the best minds in meteorology, math, and technology working alongside a powerful commercial sales team to change how weather impacts the food system in the tropical belt.
HOW WILL YOU MAKE AN IMPACT?
Ignitia provides climate and weather forecasting services to 2 million subscribers through a robust portfolio of programs and partners in Ghana, Nigeria, Mali, Côte d'Ivoire, and Burkina Faso. We have recently launched in Brazil and have ambitions to scale to other countries in the Latam region. In addition to reaching farmers directly through the region's largest mobile network operators, and through a web app and web dashboard used by agribusinesses like crop input distributors, we're also an agtech service provider to INGOs and their farmer beneficiaries.
Ignitia is in search of a high-energy business development senior sales professional to support the Regional Director – Africa in building upon the existing portfolio of projects and support the development of new business opportunities.
The Business Development (BD) Manager will play a key role in ignitia's strategy to scale beyond our current 2 million farmer customers.S/he will be a dynamic participant in all aspects of business development, taking the lead from the RD while gaining exposure to the agtech startup, climate smart agriculture, and economic development ecosystems within our current and future footprint. S/he will:
 Execute all aspects of proposal development, including coordinating complex efforts with dispersed team members, drafting and editing technical proposals, developing and customizing past performance references, etc.
 Generate and maintain a pipeline of relevant and winnable opportunities based on intelligence gathering efforts, this includes conducting a competitive landscape analysis for priority leads, reaching out to prospects through cold calls, qualifying and nurturing them and closing deals, in support of and with the support of the RD
 Lead research and analytical efforts to create evidence-based program design, including conducting industry strategic scans and drafting illustrative business models and farmer P&L statements across a variety of value chains.
 Support knowledge management by synthesizing project evidence, success stories, and third party research in qualification statements for applicable value chains, sectors, and based on country portfolios.
 Promoting best practices and learnings throughout the company by tracking win rates, capture ratios, and other trends and success factors.
 Support the RD in developing and improving Sales processes and training, as well as recording meeting minutes, scheduling meetings, managing logistics, etc.
WHO YOU ARE
 Degree in agronomy
 A minimum of 7 years of work experience in a multi-cultural, international environment in a sales role;
 A minimum of 3 years in analytical and strategic roles within the Agrotech industry.
 Must possess strong presentation and writing rhetorical skills. Writing, editing, and proof-reading skills are needed to ensure internal and external documents are clear, concise, persuasive, responsive to partners, and grammatically correct.
 Proven ability to establish strong working relationships and partnerships with public and private sector actors
 Strong focus on results.
 Excellent research and analytical skills, including quantitative analysis skills to calculate ROIs, profit margins, and how farmer income changes as a result of receiving weather forecast services.
 Comfort making well-reasoned assumptions and triangulating data for validation.
 Must be detail-oriented, with strong organizational skills.
 Self-starter with strong time management skills.
 Advanced oral and written proficiency in English.
Requirements
In addition, you should:
 Have excellent communications skills
 Work efficiently, valuing autonomy and getting things done, but also as part of a team
 Maintain focus under rapidly changing work tasks and under time pressure
 Be willing to learn and master new technologies and concepts
 Be willing to work flexible hours
 Be willing to travel
Benefits
Salary commensurate with skills, expertise and experience. Other employment terms and conditions will be agreed during contracting phase.