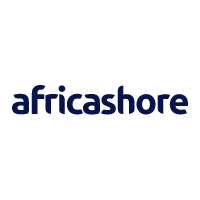 Job Description
We are looking for AWS Cloud Architect profiles / CVs to share with our clients for their future recruitment campaigns.
Mission:
Support and advise clients in the adoption and deployment of AWS services (IT Strategy, Opportunity Study, Audit, Framework and Roadmap).
Design solution platforms integrating AWS reference services (Serverless Architecture, Analytics, IoT, EKS, …) in Native Cloud and Hybrid Cloud contexts.
Conduct research, tests, and execute new techniques which could be reused and applied to the project.
Accountable for designing, building, and optimizing automation systems that help to execute business web and data infrastructure platforms.
Required profile for job ad : AWS Cloud Architect (M/F)
Bachelors degree in Cloud Computing or related.
5+ years in Cloud solution/technical architecture.
Hands-on experience Cloud Containers (EKS).
Expertise in Solutioning On-Prem to Cloud Migrations.
Experience in containerisation (Docker) & KuberNetes.
Experience in IaC model: AWS Cloud Formation, Terraform etc.
Experience in Creating & maintain build automation scripts using Bash, Python, and other scripting languages.
Lead technical architecture and application design discussions with IT operations to drive Cloud implementations.
Expertise in all the necessary domains to cover full-stack solution architecture needs for application, infrastructure (Network, compute, storage, management, workplace), security, data.
Understanding the workings of HTTP, load balancing, SSL, DNS, firewalls, servers, AD, apps.
Excellent data structure & algorithm and problem-solving skills.
Customer-focused, react well to changes, work with teams and able to multi-task.
Must be a proven performer and team player that enjoy challenging assignments in a high-energy, fast growing and start-up workplace.
Must be a self-starter who can work well with minimal guidance and in fluid environment.
Deep domain expertise of Cloud application development solutions (e.g. IaaS, Serverless, APIManagement), container orchestration (e.g. KuberNetes, Cloud Foundry), continuous integration technologies (e.g. Jenkins, Spinnaker, AWS for DevOps, Chef, Puppet), web application server technologies, Cloud application design, software architecture and practices(design / development / deployment , Agile, SCRUM, ALM), breadth of technical experience, and technical aptitude to learn and adjust to new technologies and Cloud trends required.
Job criteria for job ad : AWS Cloud Architect (M/F)
| | |
| --- | --- |
| Job category : | |
| Industries : | IT, software engineering, Internet |
| Employment type : | Permanent contract – Fixed-term contract – Freelance |
| Region : | Ashanti – Brong Ahafo – Central – Eastern – Greater Accra – Northern – Upper East – Upper West – Volta – Western – International |
| City : | / Remote Work |
| Experience level : | |
| Educational level : | |
| Key Skills : | |