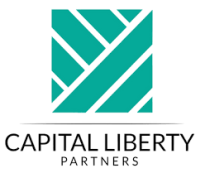 Job Description
Capital Liberty Partners is a financial institution specialising in the construction of residential and commercial projects in Ghana and the United Kingdom. We are searching for a qualified and experienced architect to dive into the current projects we have invested in. Capital Liberty Partners is currently in the process of building a educational institution within Ghana.As an
Architect of Capital Liberty Partners,
you'll design new building projects or extensions/ alterations to existing structures and advise on the restoration and conservation of old properties.
You may work on individual buildings or on large redevelopment schemes, and your responsibility can extend to the design of the surrounding landscape and spaces.
Working closely with the project manager, you'll make sure that projected designs match requirements and are functional, safe, and economical, and in most cases highly innovative. You'll usually control a project from start to finish and work with several construction professionals, including surveyors and engineers.
RESPONSIBILITIES:
As an architect, you'll need to:
Discuss the ideas, objectives, requirements, and budget of a project, and in some cases help to select a site
Consult with other professionals about design
Assess the needs of the building and its users, advising your manager on the practicality of the project
Prepare and present feasibility reports and design proposals your project manager
Assess the impact on the local environment
Use it in design and project management, specifically using computer-aided design software
Keep within financial budgets and deadlines
Produce detailed workings, drawings, and specifications
Specify the nature and quality of materials required
Prepare tender applications and presentations
Negotiate with contractors and other professionals
Prepare applications for planning and building control departments
Draw up tender documents for contracts
Projects manage and help to coordinate the work of contractors
Control a project from start to finish
Carry out regular site visits to check on progress and ensure that the project is running on time and to budget
Resolve problems and issues that arise during construction
Ensure that the environmental impact of the project is managed..
WHAT TO EXPECT:
You'll mainly be office-based but will travel within the working day to visit clients and sites.
Absence from home overnight is uncommon.
Appropriate safety equipment, such as protective boots and headgear, must be worn on site.
Self-employment or freelance work is possible, especially for experienced architects.
A company car is not offered, but mileage for site visits may be payable.
Required profile for job ad : ArchitectSKILLS:
You will need to show:
Good design and drawing skills to demonstrate your flair for architecture
A strong imagination and the ability to think and create in three dimensions
Sound analytical skills, accuracy, and attention to detail
A keen interest in buildings and the built environment – an insight into building information modelling (bim) will also be a significant advantage
Excellent communication skills, written and oral, with the ability to liaise effectively with a range of other professionals
Good organisational and negotiation skills
Strong teamwork and leadership skills
An understanding about the relationship between people, buildings, and the wider environment
A first-rate understanding of construction processes
Commercial awareness and business acumen
Reasonable mathematical skills
Project management skills
Excellent IT skills, including computer-aided design skills.
Job criteria for job ad : Architect
Job category :

Public buildings and works professions

R&D, project management

Industries :

Engineering, development studies

Real-estate, architecture, town planning

Research and development

Employment type :

Permanent contract – Fixed-term contract

Region :
City :
Kasoa
Experience level :
Educational level :
Spoken language :
Key Skills :