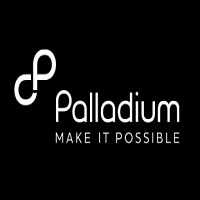 Company: Palladium
Location: Ghana
State: Ghana
Job type: 

Full-Time

Job category: International Jobs in Ghana
Job Description
Palladium is an international company working across 90 countries to create a positive impact for communities, businesses, societies, and economies. In Ghana, Palladium manages the USAID-funded PROPEL Health project to improve the enabling environment for equitable and sustainable health services, supplies, and delivery systems through policy development and implementation; adequate, predictable, and sustainable health financing; enhanced government stewardship, transparency, and accountability; and use of evidence-based advocacy approaches at global, national, and subnational levels to promote best practices. It focuses on family planning/reproductive health (FP/RH), and the integration of FP/RH with HIV and maternal and child health (MCH) with a lens to enable economic empowerment and positive youth development. Our transformational technical strategy prioritizes localizing policy, advocacy, financing, and governance (PAFG) leadership, technical assistance, and capacity development to enhance resilience and sustainability. The project actively supports USAID's localization strategy by drawing on local actors to co-create our country designs and lead implementation, monitoring, and evaluation. Primary Duties And ResponsibilitiesT he Administrative and Grants Officer will support PROPEL Health Ghana and is responsible for supporting the operations team with duties ranging from office administration/operations, logistics, travel, and procurement.  In addition, the officer will also support the project with the management of grants over the life of the project. The position will report to the PROPEL West Africa Administrative and Contracts Manager under the general oversight responsibility of the Project Country Lead
.Administrative
Provide support in recruitment process, help track and maintain leave database and closing balances of leave to ensure they are current and accurate.
Provide administrative support including translation, maintenance of diaries, scheduling and arranging meetings, travel arrangements, events/meeting organization etc., to ensure efficient operation of the country program
Support management and maintenance of office and program database in SharePoint system to ensure critical documents and files are regularly saved electronically
Assist with timesheet management of in-country staff to hold them accountable to signing timesheets by corporate deadlines and ensuring no suspense hours are booked
Other related duties and tasks as assigned
Procurement:
In consultation with the West Africa Administrative and Contracts Manager, assist the project team in the procurement of consultants, vendors, and contractors, including market surveys to identify supply source of items, evaluation of the quotations, negotiations with vendors/service providers; follow-up and liaise with vendors/service providers to ensure timely delivery of services and goods
In consultation with the West Administrative and Contracts Manager, support the project team follows company policies, Standard Operating Procedures (SOPs), project processes and donor regulations when hiring consultants, vendors, and contractors
Work to liaise the project team and HQ Operations team to process contracts, agreements, grants, purchase orders and all other procurements and leases.
Help keep track of deliverable due dates and contract expiry dates, and timely inform Technical Monitors and HQ team for contract extensions
Help maintain and update separate folders for each of the procurements. Keep records of important information, documents and deliverables related to consultants, sub-contractors/grantees, and vendors for future audit purposes, such as selection, contracts and modifications, deliverables, invoices, and close outs
Send reviewed and approved deliverables/invoices to the Finance Officer and Finance Manager to process payments
Other related duties and tasks as assigned.
Grants
Assist in coordination with technical staff to develop RFA and prepare documentation for grant evaluation and approvals
Assist in advertising RFA, facilitate the analysis and evaluation of grant applications with the review team, and issue pre-approved grants that adheres to PROPEL Health Grants Manual
Support the start-up and closeout of PROPEL Health Kenya grants over the life of the project
Assist in ensuring appropriate documentation is completed and on file to guarantee grant file audit readiness
Assist in grantee training as needed, including capacity building for potential grantee organizations, and knowledge transfer for internal project staff
Remain knowledgeable of updates and revisions to the PROPEL Health's Grants Manual
Assist in monitoring payment of grant milestones to ensure compliance with workplan and milestones and monitor the projected expenditures against their actual expenses
Assist in screening selected grantees/subawardees through Refinitiv WorldCheck, Sam.Gov, OFAC, and UN Sanctioned List
Any other grants/subawards duties and tasks as assigned.
Education Required Qualifications:
Bachelor's degree in finance, accounting, business administration, economics, statistics, or relevant field; at least 4 years relevant work experience, or related field or equivalent experience. Master's degree in a relevant field will be an added advantage.
Knowledge and Experience
Minimum 3 years of work experience in administrative, operations, procurement, and office management with an international organization preferably a USAID-funded project
Knowledge of USG procurement principles
Sound financial and accounting skills
Knowledge and understanding of grants management
Previous experience in program operational areas – administrative/operations, procurement, and grants
Demonstrated ability to work effectively in team-based environment
Strong written and verbal communications skills
Fluent in English
Languages: Fluency in English is required. Other Desirable Skills: Experience working on USAID projects; ability to meet rigorous timelines, track results and effectively manage multi-stakeholder relationships, detail-oriented with strong analytical, written, and verbal communication skills. Self-starter with demonstrated ability to work as part of a team and independently. Disclaimer: This job description is not an exhaustive list of the skill, effort, duties, and responsibilities Offered with the position. Company Overview About Palladium
– Palladium is a global leader in the design, development and delivery of Positive Impact – the intentional creation of enduring social and economic value. We work with governments, businesses, and investors to solve the world's most pressing challenges. With a team of more than 3,000 employees operating in 90 plus countries and a global network of over 35,000 experts, we help improve economies, societies and, most importantly, people's lives.
Equity, Diversity & Inclusion –
Palladium is committed to embedding equity, diversity, and inclusion into everything we do. We welcome applications from all sections of society and actively encourage diversity to drive innovation, creativity, success and good practice. We positively welcome and seek to ensure we achieve diversity in our workforce; and that all job applicants and employees receive equal and fair treatment regardless of their background or personal characteristics. These include: (but are not limited to) socio-economic background, age, race, gender identity and expression, religion, ethnicity, sexual orientation, disability, nationality, veteran, marital or Indigenous status.Should you require any adjustments or accommodations to be made due to a disability or you are a neurodivergent individual or for any other circumstance, please email our team at [email protected] and we will be in touch to discuss.
Safeguarding – We define Safeguarding as "the preventative action taken by Palladium to protect our people, clients and the communities we work with from harm". We are committed to ensuring that all children and adults who come into contact with Palladium are treated with respect and are free from abuse. All successful candidates will be subject to an enhanced selection process including safeguarding-focused interviews and a rigorous due diligence process.
Method of Application

Closing Date : 15th October, 2023