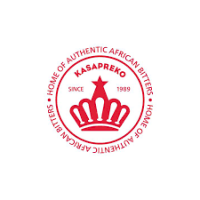 Company: Kasapreko Company Limited
Location: Ghana
State: Ghana
Job type: 

Full-Time

Job category: Accounting Jobs in Ghana
Job Description
Overview
• The role of an accounts officer involves analyzing financial information, market surveys, financial reports inputs, keeping assets records, and reconciling accounts. The responsibility would include matching bank statement data to entries of company accounting system daily to eradicate discrepancies, review transactions for compliance with company policy and taxation requirements.
Duties
• Match bank statement data to entries within the company's accounting system on a daily basis, ensuring any discrepancies are identified, followed up and resolved promptly.
• Complete the bank reconciliation on daily/monthly basis in accordance with the established timetable and ensure full documentation of reconciling items; ensure accurate and timely reconciliation of banking transactions for all the bank accounts maintained by the Company to ensure timely completion financial reports.
• Provide monthly summary of bank reconciliations for review by Management
• Verify the reliability and accuracy of bank balances in the general ledger and trial balance.
• Under the direction of your Team Leader/Credit Controller, prioritise own workload to assist with the achievement of the team's goals and service standards.
• Review transactions for compliance with company's policy and taxation requirements.
• Provide timely response to queries and advise your colleagues/superiors in relation to transactional processes.
• Assist the accounts payable officer in preparation of Daily Cheques payment due suppliers and trade partners based on verified and approved source documents as well as other local payments that may fall outside this category.
• Provide support or resources to other Finance Operations teams as workload requires.
Qualification Required & Experience
• Bachelor's degree in Accounting or a related field.
• Pursuing qualification in ICA, ACCA, or similar disciplines.
• Minimum of 2 years of relevant experience.
• Proficient in computer skills.
• Familiarity with accounting software, including SAP.
Location: Accra
Method of Application
CLICK TO APPLY
Closing Date: 16 October, 2023