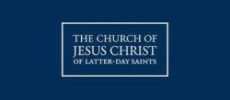 Job Description
This position is an entry level professional accounting position and requires a firm understanding and application of financial principles in working with specialized accounting records, reports and programs and assisting in the day-to-day maintenance of a complete and accurate general ledger and preparation of basic financial reports. Incumbents typically work under close supervision and within a firm set of guidelines and policies while gaining an understanding of Church accounting systems. Any decision outside of well-defined guidelines and policies are referred to the supervisor or to a more senior level accountan.
Company: The Church of Jesus Christ of Latter-day Saints
Location: Ghana
State: Ghana
Job type: 

Full-Time

Job category: Accounting Jobs in Ghana
tResponsibilities
Manage vendor invoice payments including cheques and wire/ACH payments
Reconcile accounts, bank statements, review reconciliations, and make sure that all outstanding items are properly cleared after each pay cycle
Oversee account payable ensuring all processes are completed timely and accurately and has proper approvals
Assist with general treasury functions to ensure all bank accounts are fully funded
Assist with year-end closing and audit processes
Assist with setting up new bank accounts
Work closely with local unit teams to ensure timely and accurate update of local units' banks operations
Work closely with other departments to create weekly and monthly cash forecasts and reports
Perform banking operations including transaction recording, processing, deposits, withdrawals, and cash management
Perform other accounting duties as assigned
Qualifications
Bachelor's degree in accounting or finance or business management.
A minimum of two (2) – four (4) years of professional accounting experience, including the use of accounting systems, is required for this position
ACCA, CA or CIMA designation (or partly qualified) is a plus
Demonstrate well-grounded knowledge and understanding of accounting theory, principles, and Church accounting systems
Must be able to operate a personal computer and have knowledge of Microsoft Office applications especially word processing and spreadsheet programs
Must be able to learn new software
Excellent analytical, planning, and presentation skills
Excellent verbal and written communication skills, including fluency in English
Excellent interpersonal skills with the ability to demonstrate courtesy, diplomacy, tact, and effectiveness in dealing with others in everyday working relationship
Must be a member of the Church and worthy of a temple recommend.
Method of Application
CLICK TO APPLY
Closing Date : 15th October, 2023