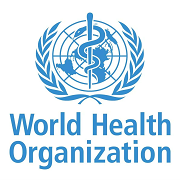 DESCRIPTION OF DUTIES
Provide technical support and work closely with the MoH to design and construction of new health facilities and settings (i.e., rehabilitation centers, PHCC,hospitals, blood bank centers, etc.) as well as the repurposing and rehabilitation of existing structures based on the latest guidance and technologies, incollaboration with other technical units and applying holistic design principles such as environmental sustainability, accessibility, inclusiveness, disaster riskreduction, climate and infectious diseases resilience, humanized care, health system integration and sustainable maintenance.
Under the leadership of the Incident Management Team and Country Office, and, in collaboration with the Health Operations, Environmental, WASH andother key units, support regional and country actions related to all-hazards preparedness, readiness and response through needs assessment, technicalsupport and project proposal development.
Support the development and co-facilitate trainings on all-hazards emergency preparedness and response planning in health facility including implementingdesign principle, setup and management to strengthen in-country competencies and facilitate the implementation of inclusiveness and accessibilityprinciples, biosafety, WASH, hazardous waste and IPC standards.
Provide expert technical support to Country Office and MoH in the formulation of specific national plans of action on rehabilitation, disability inclusive health,assistive technology, from an operational implementation and systems perspective.
In collaboration with the Health Operations team and under the supervision of Response and Recovery (Health Facilities) technical officer contribute to allrelevant activities related to health facilities preparedness, readiness, response and recovery.Maintain regular correspondence with national counterpartsand the partners with regards to the health system strengthening and developing.
Perform any other related incident-specific duties, as required by the functional supervisor.
REQUIRED QUALIFICATIONS
Education
Essential:
University degree in engineering, architectural design, or other related discipline is required. Qualification or equivalent in health structure design andproject management will be valued.
Desirable:
Specialization or training in the delivery of emergency health response / disaster management ina public health environment.
Experience
Essential:
At least 2 years of professional experience in emergency project management in the field of public health and or experience in engineering inemergency hospital settings; experience in field health logistics and work related to infection control in hospital environments will be an asset. Demonstratedexperience in an international context.
Desirable:
Experience in WHO, the UN System and/or NGOs in the area of health operation, outbreak response and planning of emergency interventions in thecontext of public health and/or humanitarian action.
Use of Language Skills
Essential:
Expert knowledge of English. Expert knowledge of Local Language.
REMUNERATION
Remuneration comprises an annual base salary starting at USD 37,537 (subject to mandatory deductions for pension contributions and health insurance, as applicable) and 30 days of annual leave.